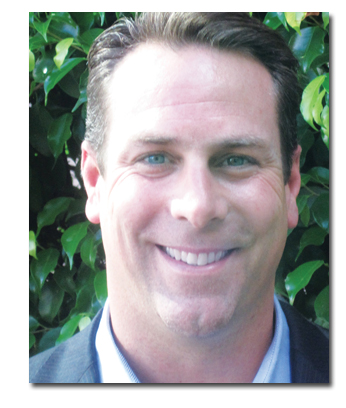 Arlington Capital-owned trade publisher and tradeshow producer Virgo Publishing recently appointed John Siefert as the new CEO, replacing company co-founder Jenny Bolton. Siefert comes to Virgo from UBM, where he served as senior vice president and publisher of the InformationWeek Business Technology Network.
Just like other b-to-b publishers that managed to weather the economic downturn, Virgo continues to navigate the changing world of technology and content delivery platforms in the markets it serves: It publishes 13 magazines and related Web sites in the healthcare, natural products and telecommunications industries. According to Siefert [pictured], one of his main goals is to focus on digital media and on determining the right mix of communication methods for each particular market.
Here, Siefert talks about the state of the business and outlines part of his vision for where Virgo is headed.
FOLIO: What was your first objective/goal after coming on board as CEO?
Siefert: To get a thorough understanding of the strategies and tactics that have brought the company to the point it is at today, so that I can determine the areas of leverage within the business for growth. For example, our Channel Partners event which took place in D.C. this week, saw strong double digit growth this year in attendance whilst easily beating our predictions for top line revenue on the expo and sponsorship side—how can we take this great momentum and leverage it online, in video, through reports and more? This is the sort of thing I have been working through with each of our primary groups at Virgo.
FOLIO: How have the industries that Virgo serves fared through the economic downturn? What, to your understanding, has changed?
Siefert: The reality is, as a media company, you can only try to weather the economy based on thinking through your brands, products and information distribution strategy per the audiences and customers you are working with. Virgo is no different from any business to business player, however, we have been really paying attention to the specific information needs of our audiences, across Telco, Natural Products, Healthcare and more, to understand what we can be doing to help them—and how we can organize that in a way that is logical for them to digest, whilst enabling us to sell advertising, sponsorship or underwriting opportunities around the content.  
This is the key thing that has changed in the market, and something all of us at Virgo are committed to understanding: what our audience expects from a tradeshow relative to a website relative to video relative to a report, a magazine, a webcast, etc. Most media companies just cut, paste and repeat their content across each aspect of their platform—we change our content based on the aspect of our platform the user, reader or attendee is interacting with.
FOLIO: How has Virgo's portfolio responded to those changes? What, if any, additional changes/tweaks do you think are necessary?
Siefert: The business has managed itself very well under Jenny Bolton's leadership. Jenny, along with the management team at the company, determined how to manage the business through a sliding economy by watching costs and focusing on growth segments. The tweaks and changes that I am planning are really an evolution to the tremendous business that has been built here.  Focusing on digital media and on demand content that maps to our user, reader and attendee decision making process is at the core of that plan.
FOLIO: Can you give me an idea about the revenue breakdown at Virgo? What percent of the revenue pie does print make up? What about online? Events? Etc.?
Siefert: Our events business makes up the bulk of our revenue, while the high growth category is our online advertising and sponsorship programs. Print will continue to play a vital role for our business, and will continue to drive revenue and profit at Virgo.
FOLIO: You say print will remain a vital component at Virgo. How so? Will it continue to be as big a contributor to the overall revenue mix as it does today?
Siefert: Our strategy is to leverage print, and the role it plays across all of our audiences, as an ignition switch to many of the discussions, debates and research that can be found in our events, on our websites and in our forums. The trick is to focus on what the user wants—we know they are using our print products early in their decision making process as a strategic guide to determine where they should spend more time online and at events. The strategic nature of the magazine playing this guidebook role makes it vitally important to the overall information distribution strategy Virgo applies; sharing ideas and thoughts through the magazine that propel engagement in our events and on our sites.
FOLIO: What are Virgo's biggest opportunities right now and into 2011?
Siefert: Digital media, event growth, diversification of content and expansion within the markets we play.
FOLIO: What are its biggest threats?
Siefert: Staying in front of new market developments, and trying to predict what is 'next' for our audiences by paying attention to their information needs.
FOLIO: What's your take in general about trade magazine publishing? Is it continuing to struggle or are you seeing signs that it's gaining strength again?
Siefert: I really, really like the trade publishing business—it is fun, relevant, relied upon and definitive for markets. I think the ability to leverage other things affecting the traditional media market, like social networks, video, and new live event models, become paramount to the success of any trade publishing company. 
Virgo is growing, due to a healthy approach to content, trying new things, focusing on our audience and driving customer service; that to me screams that it is not about the market gaining strength, it is about our ability to innovate and evolve. Because let's face it, in this business you either evolve or perish.