On Mammals, and B-to-B Media

Adapting to the times, it looks like trade media is gaining strength.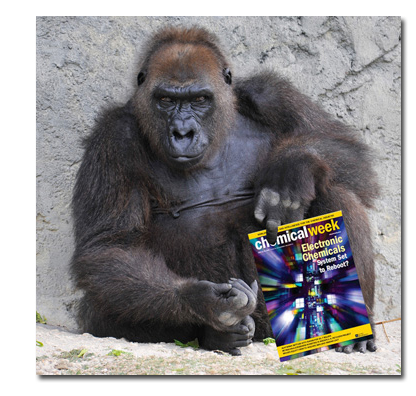 M&A activity is one of the most direct signs of the health of any industry, including media. Why? Because unless it's a distress situation, if someone's selling it means they've done well. And if someone's buying, it means they're bullish about the future.
So all of a sudden, there are some interesting deals occurring in b-to-b media that tell us something about its current state and its future outlook. This month alone produced two of the biggest non-distressed transactions in a long time. First, Access Intelligence sold off several pieces, including Chemical Week, SRI Consulting, the market info and price-discovery service Harriman Chemsult and The Energy Daily. Together, the divested assets represented a bit less than half the Access Intelligence portfolio, some sources say.
Last week, Apprise Media divested Canon Communications for $287 million. This is a big-time transaction, especially considering the deep, deep freeze in M&A activity in the traditional print-based b-to-b space over the last few years. 
And just today, Northstar Travel Media acquired ProMedia.travel, a media company serving the global corporate travel management market. Founded in 2006, ProMedia.travel publishes Procurement.travel—a quarterly magazine with a circulation of about 13,000—as well as three e-newsletters.
A few weeks ago, I had a conversation with some old friends at the U.S. Open that was decidedly pessimistic. We debated whether the b-to-b executives who took over the divested pieces of Reed, Nielsen and other companies were true opportunistic entrepreneurs, or just the same old dinosaurs, only now no longer in the herd.
But now, with the recent flurry of transactions, I'm thinking that might not be the right context at all. It may be the b-to-b media—and I mean the traditional b-to-b media, the industry that used to rely almost entirely on trade magazines for its revenue—is gaining strength. If you look closely, most b-to-b media companies are no longer print centric. Yes, it's true they may get most of their revenue from print media, but these companies have for the most part come to recognize their future is in being something more diverse.
Over the last four or five years, media companies responded like this:
• Losing advertising revenue? Then create products that produce revenue from readers.
• Perceive a need for more industry training and education? Create virtual events and Webinars that supplement live events.
• Looking for a way to produce meaningful leads for marketers? Create Virtual events and Webinars.
• Looking for ways to exploit your industry-leading databases? Create automated marketing programs for suppliers.
• Need a more diverse revenue mix? Create data products and a variety of online information sources.
• Lose half your revenue? Do more with less, sometimes much less.
I've learned from my conversations around the industry that you can be well staffed and still be a mediocre brand, and you can be a very strong brand with a lean staff—and I mean very lean.
What these recent transactions are telling me is that there's a lot of juice left in this industry, and that like the mammals after the asteroids hit, b-to-b media companies are quietly adapting and getting stronger even as they watch the dinosaurs die off around them.
Meet the Author
---