For publishers, mobile remains a paradox. Its engagement is undeniable—with many publishers counting 50 percent or more of their traffic originating from the platform—but its monetization remains a challenge.
Here, FOLIO: checks in with Daily Dot editor-in-chief and CEO Nicholas White on how the quickly-growing site has made mobile the primary experience for its 15 million monthly uniques. White, who is a featured speaker at this year's FOLIO: Show, happening October 19-21 in New York, also explains how the brand is using a one-two punch of native and large format display to overcome the scourge of tiny banners.
FOLIO: Give us a quick backgrounder on The Daily Dot brand. What is the site's editorial mission and who is its audience?
White: The Daily Dot was launched just over four years ago as the only publication that exclusively focuses on internet culture. Today we're very proud to publish what is the most comprehensive report on internet life and culture. It's the stories of what people do online, what the wonderful and weird community of users is getting up to on a day-to-day basis.
FOLIO: In what ways has the mobile platform become vital for The Daily Dot?
White: Two-thirds of our audience consumes the site on mobile. Mobile CPMs are not as high as desktop CPMs and engagement rates are not the same—they don't go as far down the click-hole.
I would guess that in the realm of publishers, we're not different than most, but we're probably at the higher end of the spectrum. We like to think of our audience as the internet generation. They identify themselves as citizens of the internet as much as they do with their city or country. That means they're early adopters, we experience a lot of those trends first.
So we take a somewhat unique approach in that we're covering usage of the internet, which has become largely a mobile phenomenon. Your twitter app and Facebook have become the gateway to the internet.
FOLIO: As a purely digital brand, what are some of the ways you're integrating the mobile experience?
White: The first step is a shift in mentality, which is to say the mobile experience is the primary experience. Full stop. When we design any new page, we ask what the mobile experience will be like. Later, we'll figure out what it should look like on the desktop. It means you're in a scrolling and single stream environment. It's a linear experience.
FOLIO: Broadly, mobile monetization has not kept up with audience volume and engagement, how is The Daily Dot changing this dynamic in the context of the brand?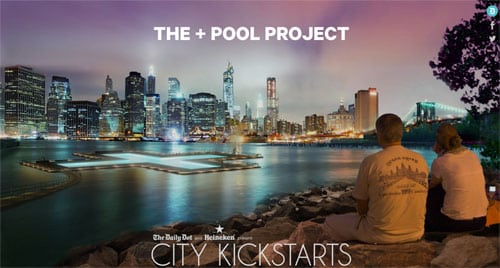 White: We take the perspective that native and display work together really well. We have to get past those crappy little banners. We have to come up with something that is more immersive. One example is a campaign that we worked on with Heineken. We used display to draw the readers in. Users are immersed in their phones, so i think there's a shift in both how we think about the advertising and how we sell it. It's not so much about buying the pixel. What you're paying for is the experience the reader is getting. If they're immersed in the phone it doesn't mater what the ad size is. What matters is whether the reader is being immersed in the ad experience. It's larger formats, but it's also the creative that pulls you in.
That's why native and display work so well together. Display is an adjunct of native. That's when we're our best, when it's a collaboration with our internal agency, the client's agency and the brand.