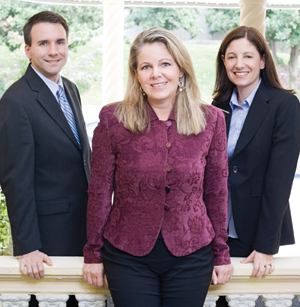 Defining the mission and serving the dual goals of information provider and fundraiser are a challenge for any association magazine. While lack of staffing and competing with for-profit competitors were the two biggest challenges cited by publishers in the 2009 FOLIO: Association Publishing Survey, running a magazine within the context of the overall association was the third.
"Identity is the biggest concern," said one respondent. "What drives/maintains association membership must come first. That's why we're here and membership dues are the profit center. Forgetting that in the name of journalistic independence doesn't really help anyone and doesn't really alter editorial, it just shifts focus."
In September, Arthritis Today, member publication of the Arthritis Foundation, hosted an executive summit at Samir Husni's Magazine Innovation Center at the University of Mississippi, inviting other association marketers and publishers (and FOLIO: general manager Tony Silber) to discuss the role of the magazine in a dramatically changed media landscape.
Launched in 1986, Arthritis Today serves as a key membership incentive and information arm of the Arthritis Foundation. The ABC-measured rate base is 710,000, while its full readership (as measured by MRI) is 4.3 million.
"We're trying to navigate the current media environment and make smart decisions," says publisher Cindy McDaniel. "We're facing a lot of the same challenges as other publishers and we've weathered the storm pretty well, with decent numbers in print and strong growth online. But the decisions we make about the magazine have strong ramifications throughout the organization. We knew it was time to get a group together that was very knowledgeable and could help us chart a successful course in the publishing environment right now."
Contributing Value for the Magazine: $30 Million-Plus
Through the course of the discussion, Arthritis Today and its advisors determined a monetary value that the magazine provides the association, as well as a course of action for staying relevant within the association mission while also serving readers. The value estimate: approximately $30 million annually.
"Like all magazines, Arthritis Today is measured in terms of its direct gross and net revenue but because of its central role in many of the Arthritis Foundation's mission and revenue-generating activities, its total value to the organization is much broader than those direct numbers," says McDaniel. "There is no easy formula to derive a dollar amount for this value."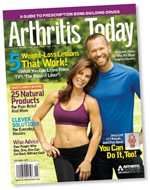 The magazine provides value in three primary ways:
1) Direct Revenue: Arthritis Today generates about $10 million dollars gross for the foundation from advertising, subscription sales and sponsorships, plus additional revenue from planned giving, events and corporate sponsors. Advertising revenue fell less than 10 percent in 2009 (a range that would be considered a win for most publishers right now).
2) Indirect Organizational Revenue: Approximately $19 million. Indirect organizational revenue comes primarily from membership and planned giving. The Arthritis Foundation's key direct mail offer is a $20 membership appeal, with Arthritis Today as the predominant benefit of the membership. "The magazine is consistently identified as the overwhelming reason people become members," says McDaniel.
Arthritis Today runs full-page ads promoting the organization's charitable estate planning services. Leads generated by those ads are followed up by a team of planned giving specialists and are closely tracked, resulting in significant contributions.
3) Strategic Value: Approximately $9 million. Strategic value includes awareness and mission value. Arthritis Today reaches 4.3 million people six times per year, generating tremendous awareness of the Arthritis Foundation and spreading the organization's key mission messages. "To establish a dollar amount for this awareness and health outreach value, we assess the dollars that would be needed to achieve the same number of brand impressions and message dissemination through the external media," says McDaniel.
The magazine also provides complementary advertising space to a number of other Arthritis Foundation fundraising initiatives, including its flagship Arthritis Walk and Jingle Bell Run events, special corporate campaigns and annual fundraising appeals. "Because there is no mechanism for directly tracking leads generated by the magazine to actual dollars raised through these initiatives, we measured the media value of the advertising space as part of the magazine's strategic value assessment," says McDaniel.
The foundation sees the magazine as a primary communications and fundraising tool. "From our perspective, the foundation values the magazine as a core and key mission activity that also achieves and promotes our goal in building brand and generating revenue," says Arthritis Foundation chief external relations officer Debra Neuman. "There is very much an outreach mission coupled with revenue generation and brand awareness."
Balancing the Roles of Magazine and Fundraising
In 2008, the Arthritis Foundation generated $98.9 million in direct public support. "I'm sure many of our peers in other associations grapple with the association seeing them primarily as a vehicle to get their fundraising message out, but we would only be effective if we were relevant and valuable," says McDaniel. "Early on we made the mandate that the audience was people with arthritis and our key purpose was to help them live better."
Martha Ramsey, vice president of publications for the American Diabetes Association, which publishes Diabetes Forecast, was one of the participants at the Arthritis Today summit. Diabetes Forecast generates about 6 percent to 7 percent of total revenue for ADA. "The people who talk with individual donors tell us that when people receive the magazine, they had a good understanding about how ADA helps people with diabetes," says Ramsey. "That makes them more inclined to support us."
Last year, Diabetes Forecast added a new section called "Your ADA" that regularly describes ADA volunteer, program and fund-raising efforts. "In every issue, there is a profile of a researcher who is working on important issues in diabetes medical science and who is being funded by the ADA—a very direct example of the good works the association is doing," says Ramsey. 
Marketing to Prospects and Members
Associations stand out as marketers, particularly larger organizations that can segment their audience and develop different ways of reaching that segment.
While Arthritis Today started out as a membership publication, the circulation mix today includes Arthritis Foundation members (41 percent), subscribers and newsstand sales (30 percent) and waiting room and public place distribution (29 percent). The magazine sells about 10,000 copies on the newsstand each issue.
McDaniel says the marketing approach differs from many other cause-related organizations. "With heart and cancer organizations, their direct mail is not from a member organization, it's philanthropic," she adds. "Ours is based on a membership model. Part of our goal was to establish a number around some of those indirect revenue streams. It's a key driver of our brand awareness in relationship building. Someone at the summit described the magazine as a 'high quality handshake for the organization.'"
Marketing duties are split between associate vice president of consumer marketing Emily Creek, who oversees membership efforts (including magazine subscriptions) as well as the online and newsstand strategies, and Chris Griffin, group vice president of customer relationship marketing for the Arthritis Foundation, who is responsible for fundraising efforts.  
Direct mail is the primary tool for both magazine and fundraising efforts. "The majority of acquisition is culled mainly from the fundraising list," says Griffin. "We've gone after subscription lists before thinking that people would eventually gravitate toward a membership—that wasn't the case. The fundraising offer still works."
Online acquisition comes from names converted from e-mail newsletters but also from internal names culled from special fundraising events held across the country.
The foundation also uses free newsletters to identify membership candidates. "Once we get them to try to cultivate a relationship by signing up for a newsletter, we try to upsell them to a print subscription," says Creek. "I've noticed that the more specific the benefit, the better the performance."
Telemarketing is reserved for a select target audience. "We go pretty light on telemarketing, that's the smallest piece of our overall efforts," says Griffin. "It's expensive and we only use that for the higher $100-plus donors."
Magazine acquisition is done primarily by direct mail. "Right now, only a small percentage of print subs come from online but we're seeing that grow," says Creek. "About 4 percent of our overall print volume comes from the Internet, slightly below the 7 percent industry average I've been reading about. With increased online efforts, we expect it to be at 7 percent next year."
Creek and her team have four primary online marketing objectives: elevate awareness of the organization; attract information seekers; develop and grow a new gateway to the organization; and grow page views to fuel unrestricted revenue.
Arthritis Today is conducting a comprehensive search engine audit (search currently makes up 27 percent of its online traffic) analyzing title tags, URLs and external linking. The site generates more than 2.7 million impressions to date and the print magazine drives 12 percent of the online traffic, according to Creek.
Profiles Can Raise Audience Value By 30 Percent
Part of the marketing approach for a large association is segmenting the audience, particularly for fundraising.
"Subscribers have been the only people defined as 'members' but we're right now exploring the possibility of defining membership more broadly," says Diabetes Forecast's Ramsey. "For instance, in addition to our 'subscriber' members, ADA might identify people as 'donor' members or 'volunteer' members. I support this model because it enables us, at the magazine, to do what we need to do, while enhancing the sense of affiliation people have with the organization across a range of activities."
Arthritis Foundation donors who give $100 or more can join a club called Research Advocate. Members receive handwritten thank you cards and special newsletters talking about how their donations are being used.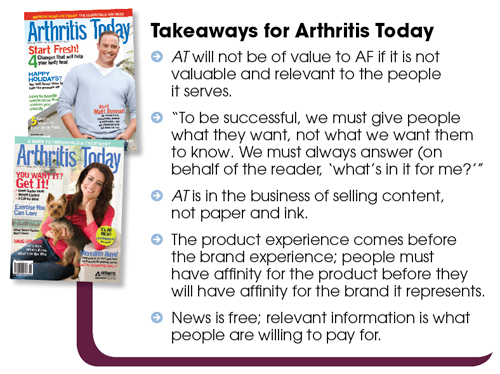 The foundation also builds marketing approaches around member behavior. "In addition to targeting people by donation level, we also target by their previous behavior—if you come on as a member, you pay your $20 and we try to seek additional donations," says Griffin. "Some people do give and they become more valuable to us. We have other people who want to be a member only and that's all they receive communication about. We don't solicit them for additional donations throughout the year. Some people see the $20 magazine subscription as charitable giving."
The foundation will also segment the audience based on disease type. "If we determine a member has a specific interest in something like rheumatoid arthritis, that provides incremental value and the donor value goes up by 30 percent," says Griffin.
The magazine and foundation marketing groups work together. During subscription renewals, Arthritis Today asks readers to donate an extra dollar that goes directly to fundraising. Meanwhile, Griffin's department will reach out to the Arthritis Today readership when it is not going through a renewal series to ask if they'll fund additional mission-related items for organization. "If they aren't renewing at $20, we work with Emily to offer a downgrade to try to feed those members back in at least as subscribers to Arthritis Today," says Griffin.