Making Big Data Relevant to Publishers: A Media Next Preview

Center for Global Branding CEO Frank Cutitta on connecting content and data.
With a little more than a month left to go, the Media Next Show (formerly the FOLIO: Show), hosted Jan. 8-10 at the Marriott Marquis in New York City, is almost upon us. Frank Cutitta (pictured), CEO of the Center for Global Branding and research associate at the CSC-Leading Edge Forum, is one of the speakers slated to present on a topic that publishers are currently grappling with: leveraging a database to provide audience growth and sales.
During his session, Cutitta will shed light on the process of managing and interpreting huge amounts of data. Here, FOLIO: checks in with Cutitta as he reveals the best strategies for content creators when it comes to big data.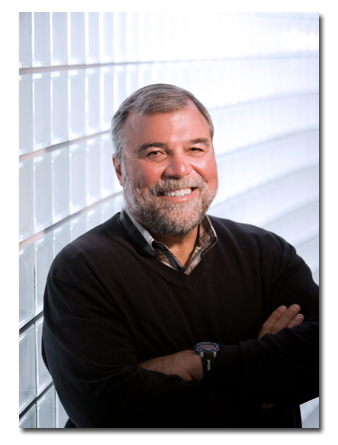 FOLIO: What are some of the trends you're currently seeing as they relate to publishers overcoming their data management and reporting hurdles?
Frank Cutitta: Well, the whole purpose of my Media Next Show presentation is to talk about how publishers are really looking to transform their business into more of a data business. I'm seeing that as people feel the decline in print revenue, and to a certain extent the more traditional kinds of online revenue, the prioritization of data as a business has become more and more important.
More and more publishers are, first of all, identifying what kind of data that they have and whether it's big or small data. They can use that to develop some for of business, whether it be performance-based advertising models or insights for their customers. That's the trend I'm seeing—the trend of data as a business and not as a luxury.
FOLIO: What are some tips as it relates to leveraging databases for audience growth and sales?
Cutitta: The first thing people need to do is what I call a data audit—it's really going throughout the organization and looking in all of the nooks and crannies for what kind of data they have. It might not be data in the normal places but it could be data that is just lying around and has more importance than an organization might normally think it does.
The other tip I discuss with my clients is they need to find data-minded people. Sometimes this isn't an old-dog-new-tricks type of business. Sometimes there are people involved in quantitative analysis that really look at data in a much different way than traditional publishers and media people do.
The third tip is to look very closely at your sales organization to see if they're in a position to do data-driven sales. A lot of organizations found that they did all of the right stuff as it related to developing a data-driven business but they underestimated the differences between data-driven sales, or performance-based advertising sales, versus selling traditional online or print media. Look at a bottom-up approach that, if in fact you do fine you can develop a data-driven business, what will be the expense of transforming your sales organization in order to match the different types of sales you do as opposed to traditional media sales.
FOLIO: Can you connect the dots between what "big data" is and how it relates to content publishers? What does it really mean for us in practical terms?
Cutitta: Big data is very trendy and I'll talk about that in my presentation. I tell my clients that content is data—you have to approach your content strategy as your data strategy. This means that as you develop content there are certain indices within that piece of content that can create this data exhaust, if you will, that will tell you things about the people who read it much more so than the taxonomy or format of the piece. Knowing where that fits into the buying process or into the content curriculum—once you look at content as data, the more optimized the content is for data the more data, you get at a very high quality and actionable level.
You must look at every piece of content that is going out as a data indicator. I like to tell people that the 'big' in big data is a verb, not an adjective. A lot of people look at big data based on the volume of data that they have—that's what makes it big. In the companies that I work with, however, I tell them you can make somewhat small data big just by the fact that you're leveraging it.
FOLIO: Does leveraging "big data" need big solutions or infrastructure? Can publishers harness this through changes to or updating legacy systems, or are we in for a major tech and infrastructure overhaul?
Cutitta: There is an investment. Some of the legacy systems these publishers have can be underutilized to start out with, even if they aren't being utilized for big data. The perfect example of that is a CRM system. Fortunately, a lot of the legacy CRM systems are transforming into what I call conversational relationship management systems. The 'C' in CRM is changing from customer to conversation. The benefit is you can migrate within something like Sales Force, which now has the marketing cloud. There is a migration path that lets you take an existing legacy system and enhance it to go from customer to conversation relationship management.
Those who don't have that rudimentary system of even having a CRM system will have a more difficult time. The trick in terms of all this data is to be able to get it out to the fingertips of either the salesforce or customer. In those cases, you can't rely on Access or Excel to serve as your database system—you'll have to crank it up a notch where a lot of the conversational media aspects are being integrated into it. That's what I call in my latest research, these "Weapons of Mass Discussion."
Check out the full Media Next Show brochure here. To register, click here.
Stay updated on the latest FOLIO: news, follow us on Facebook & Twitter!
Meet the Author
---