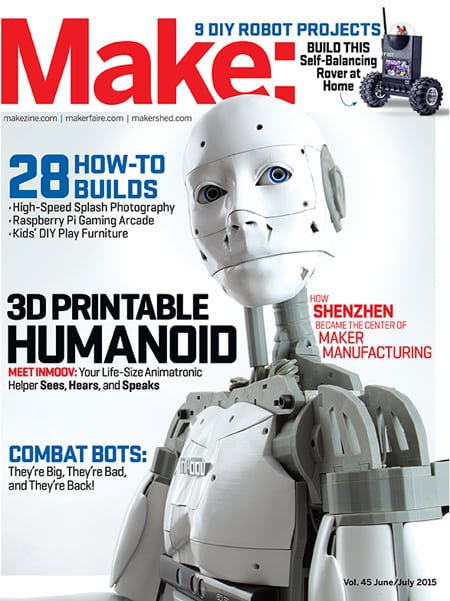 Maker Media, which publishes the DIY technology magazine Make and runs the popular Maker Faires, landed $5 million in new funding through a group of investors. It's the second raise for Maker Media since it spun off from O'Reilly Media two years ago.
In all, Maker Media has raised $10 million since it went independent. Investors in this round include Evan Williams' Obvious Ventures, Raine Ventures and Azure Capital. Existing investors OATV and Floodgate added more to their stakes.
While print is doing well, says Maker Media CEO Gregg Brockway, the new capital is mostly earmarked for growth platforms: digital and live events. The magazine, which debuted in 2005, has grown to a 300,000 circulation, but the Maker Faires, which launched a year later and attract a community of DIY technology hobbyists, have taken off.
The company produced 130 Maker Faires around the world in 2014, attracting close to 800,000 attendees. Brockway estimates the Faires will surpass one million attendees this year.
The digital properties, Makezine.com and a new community platform called MakerSpace attract about four million monthly visitors.
The third leg of Maker Media's stool its ecommerce hub, Maker Shed, where it sells everything from DIY project packs to drones and 3D printers.
"The media industry is moving quickly and print, which is where we come from, is not the opportunity of the future, even though it's doing well for us," says Brockway. "We want to invest in where we think the future opportunity is."
Those opportunities include expanding MakerSpace, adding more video content and expanding Maker Media's mobile platform.