Make's Podcast an iTunes 'Classic'

Magazine makes list of year's best.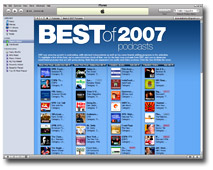 Make magazine's weekly podcast has been included on iTunes' 2007 year-end list of best podcasts.
The video podcast, "MAKE: Weekend Projects," averages about a million views per month through iTunes, Blip.tv and YouTube. It is hosted and produced by an ex-science teacher from Seattle and features one how-to project per week, guiding listeners through the steps to make, for example, their own wallets, T-shirts, and Origami.
The podcast, launched in July 2006, was opened up for sponsorship in 2007.
Meet the Author
---