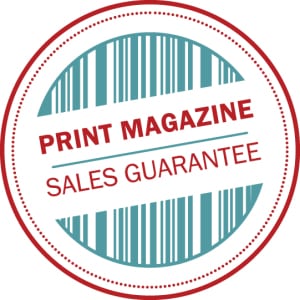 Four months after The Association of Magazine Media (MPA) unveiled its Print Magazine Sales Guarantee model for the industry, interest among magazine publishers in giving clients money- or space-back propositions for print advertising effectiveness appears to be spreading.
Britta Cleveland, SVP of research solutions for Meredith Corp., whose work five years ago to begin establishing a model for proving and guaranteeing print advertising's ROI for Meredith advertisers was a forerunner of last October's MPA initiative, tells Folio: that publishers are now exploring the idea with more vigor.
"We've gotten buy-in from the five major publishers—Time, Inc., has been doing a ton of them, Hearst has done a few, Condé Nast has done one, and I'm talking to a lot of the smaller publishers about how to test ideas and work it through for them," says Cleveland, who is helping fellow MPA members craft guarantee programs. "I'm not sure where all the publishers stand on signing their advertisers up for the guarantee, but they have the ability to do it and many are offering it."
The MPA guarantee is structured so that only advertisers of products whose sales can be tracked by syndicated research firms—and who buy a minimum of 150 GRPs within a 12-month period—can take part, ensuring verification and sufficient ad frequency. A threshold ROI is established, and if tracking data fail to confirm that the threshold is met, the advertiser qualifies for a refund per the terms of the agreed-upon guarantee.
Meredith's work in concretely establishing print advertising's value helped lay the groundwork for the MPA initiative. Beginning in 2011, Cleveland spearheaded efforts to quantify print's effectiveness in the same way that groups like Nielsen helped measure the effectiveness and reach of advertising through digital channels for clients like Yahoo. For a year, the company ran tests with more than a dozen brands and was able to develop firm ROI numbers for Meredith magazine advertising. From there, the company formulated its own print advertising guarantee program and began testing it with four key CPG customers.
"Over the course of the past five years, we've completed about 35 print guarantees or measurements," Cleveland says. "That helped us get attention, because what we're trying to get across is that magazines have the ability not only to increase awareness of a product or provide details but to actually drive sales."
A brochure entitled the "Meredith Sales Guarantee" carries test statistics that demonstrate print's power. It shows that Meredith magazines deliver the highest ROI—defined as incremental sales per media dollar spent—of five Meredith media channels. Magazines delivered an ROI of $7.45 for the 35 brands tested, edging out Meredith digital by a dime and the other three by wide margins. That translated to an average incremental sales gain of nearly $13 million for the brands and an 11 percent sales lift over a control sample.
"That's the story we went to MPA with, that you can get more efficient reach and better results running ads in magazines than you can through some of these ad networks and portals, and that this could work for all magazines, showing unequivocally that magazines drive sales," Cleveland says.
The explanations for print's power to sell have been coming into sharper focus. A study by Nomos Research released when MPA rolled out its program posited that print advertising is uniquely powerful because readers engage with it on a deeper and qualitatively different level than they do with other forms of advertising. Another, by Millward Brown Digital, done for MPA and commissioned by a consortium of advertisers, dissects the reasons for print advertising's unique power to persuade. Both studies help to forcefully make the case for print advertising as at least one core element of any comprehensive, multi-channel advertising plan.
What the MPA guarantee communicates, Cleveland says, is that at a time when print is getting more scrutiny, publishers are able to clearly demonstrate traditional magazine advertising's power using metrics that aren't as readily available to test other emerging advertising channels.
"The message we want to get out is that we know magazines work and we're willing to put our money where are mouth is," she says. "People are seeing that they can spend money in magazines and be guaranteed a sales lift and a return on their investment."