Direct mailers are up in arms and banding together as the United States Postal Service (USPS) circles a potential exigent rate increase for 2014. With the USPS Postal Board of Governors set to convene on Sept. 5 and expected to discuss a possible path toward solvency, periodical publishers are preparing to argue against what they believe is an additional financial burden.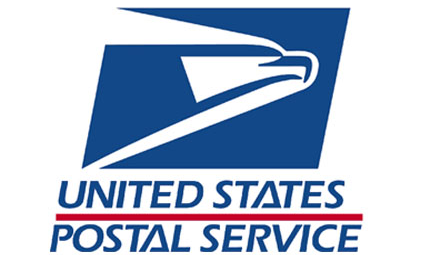 "This is not a bluff on behalf of the postal service," says James Cregan, executive vice president, government affairs, for the MPA—The Association of Magazine Media, in a phone interview. "Among knowledgeable people working within the mailing industry, it's commonly known that this exigent rate increase is very much on the table."
According to Cregan, Washington, D.C. insiders are expecting the USPS to pursue an exigent rate increase of up to 10 percent across the board for magazines, effective Jan. 2014. The estimated figure is based on precedent set by the 2010 filing in which the USPS requested a 5.5 percent across the board rate increase for all mailers plus 3 percent for magazines and catalogues, which they claimed were not covering their full costs, and an added adjustment for inflation. The unexpected cost is a huge budgetary consideration for subscription-based periodicals that rely on mail on the ground for circulation distribution.
With financial burdens already heavy, contentious debates underway and possible legal battles on the horizon, fears over an exigent filing are greatly affecting how hundreds of periodicals are examining their bottom lines.
Burdening Print Models
An exigent rate increase is a game changer by design for direct mailers as they are forced to bear a higher financial burden, above and beyond the expected annual rate adjustment for inflation, which is capped by the Consumer Price Index (CPI).
Since the passing of the Postal Accountability and Enhancement Act in 2006, mailers, to some degree, have been able to account for adjustments in inflation. For subscription-based periodicals, especially those that have struggled in a post 2008-recession era, this has allowed for some preparation to deal with increasing costs. Exigent rates were originally created to offer the USPS flexibility when facing "exceptional or extraordinary" circumstances like terrorist attacks or natural disasters. It is therefore at the discretion of the USPS to file and the Postal Regulatory Commission (PRC) to accept.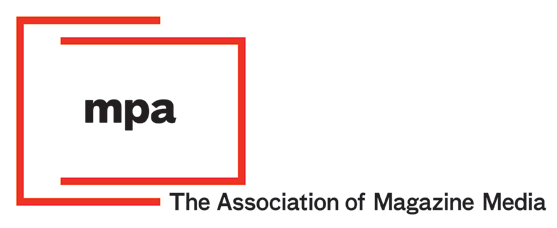 Cregan, a Washington, D.C. attorney serving as the MPA's legal counsel, has previously litigated on behalf of the MPA in major cases before the PRC. Most recently, he organized and led an ad hoc coalition of mailers—The Affordable Mail Alliance (AMA)—to defeat a previous USPS filing for an exigent rate increase in 2010. The AMA is composed of over 1,000 companies and trade associations and has been reactivated in order to campaign against an expected exigent filing in September. Cregan contends the AMA's priority is to halt an exigent filing, but if unsuccessful, the association is ready to petition the courts.
"The possibility of magazines on the brink deciding to move to a digital format, being pushed that way in response to a rate increase, is not an extraordinary circumstance," argues Cregan. "It's something the postal service should have planned for already."
The Alliance for Audited Media (AAM) reported 3.3 percent of total circulation for consumer magazines stems from growing digital subscriptions in the first half of 2013 for the 390 audited U.S. consumer titles, while overall magazine subscriptions fell flat. Still, the AAM reported an uptick and steady growth potential for various periodical divisions, meaning the print-subscription model is still viable and cannot be removed from the equation entirely.
Exigent Rate Effects
The MPA says that magazines spend about $3 billion annually on postage. With the addition of a 10 percent increase, the industry would now be on the hook for $300 million in unplanned costs in 2014. The MPA is concerned that the added monetary drain could force publishers to move toward digital or even shutter titles. Any dips in print circulation would decrease the overall volume of mail, hurting an already wounded USPS.
The AMA used this argument of lost profit and subsequent risk to financial stability as a main line of reasoning against the above board added cost saying, "an exigent rate increase is not a solution to the agency's financial issues or the profitability of certain classes of mail," in an open letter from the coalition to the chairman of the USPS Board of Governors Mickey Barnett.
B-to-b mailers also face significant financial burdens if the exigent rate were to increase. The Association of Business Information & Media Companies (ABM) and the Software & Information Industry Association (SIIA), a joint trade organization representing media and information companies, including those that publish b-to-b industry magazines and newsletters, polled its members—publishers of more than 600 print periodical titles—in July to determine the expense of an added rate increase.
Sixty-seven percent of respondents claimed they would reduce mailed periodicals by an average of 11 percent if postal rates increased by a total (CPI plus exigent rate) of 7.5 percent in the next year, indicating a loss of 11 percent of mail volume and about $17 million in revenue for the USPS. ABM/SIIA members mail approximately 800 million magazines and newsletters each year, racking up $260 million in postage costs. This represents 12 percent of the total volume and 15 percent of total revenue in the USPS periodicals class.
"An exigent rate increase does not serve the interest of the b-to-b publishing community or the postal service and will only result in lost revenue," says Jack Widener, ABM/SIIA postal operations, in an emailed statement.
Widener warns that if an exigent case is filed, the ABM/SIIA will take "direct action" to argue against the PRC decision, working in tandem with the AMA, of which it is a member.
Non-Litigious Solutions
The AMA's aim is not to end up in court, says Cregan, but to avoid it altogether by advocating for legislative and infrastructural reform. The USPS has not publically responded to the AMA's letters urging a move away from an exigent filing or countered the ABM/SIIA July poll with data of their own. In fact, the USPS has remained very quiet on all fronts since news broke speculating a possible pursuit of an exigent filing.
"They've been very closed—figuratively and literally—about their decision-making process," says Cregan about the USPS. "There's no evidence or indication of their motive."
The USPS representatives could not be reached in time for comment in response to any of the claims made by the MPA, AMA or ABM/SIIA. By playing it close to the vest, mailers are left with only suppositions about the results of the Sept. 5 meeting.
What mailers can agree on is that they want the USPS to more seriously focus attention on the postal reform legislation making its way through Congress to spur long-term infrastructural changes, instead of using exigency rates as a short-term crutch.
"An exigent increase would substantially relieve the pressure for legislation, a factor well understood in Congress," contends the AMA. "That would obviously lessen the likelihood of any helpful postal reform in the near term and raise concerns in the industry about how quickly and easily USPS might turn to exigency increases in the future."