Magazines That Managed to Grow Ad Pages in the First Half, We Salute You

A look by category.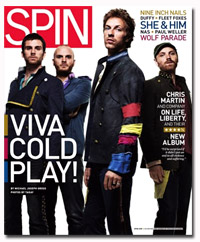 Last week, the Publishers Information Bureau released first half figures, with consumer magazine advertising pages continuing to decline, slipping 7.4 percent over the first half and 8.2 percent for the quarter.
In our spare time (because we have so much), we grouped a number of the magazines into topical categories to see how ad pages (the more telling statistic) fared in business magazines, newsweeklies and celebrity titles during the first half. Overall, not so well.
But it wasn't all grim news. In the business sector, Condé Nast's Portfolio posted a 69 percent spike (it launched last spring) and Mansueto Venture's Fast Company continued to grow with ad pages jumping from 196.43 during the first half last year to 258.09 this year—a 31.4 percent increase.
Ad pages at newsweeklies continued to plummet, the worst being U.S. News & World report, down 30.3 percent. Music magazines also continued to see dwindling ad pages, save for Spin which pulled in 307.37 pages over the half, up 15.3 percent from last year.
In celebrity magazines, OK! realized a 31.7 percent spike in ad pages for the half. InTouch Weekly's pages jumped 14.4 percent.
We also took a look at boating magazines (an industry that's particularly vulnerable to the soft economy and skyrocketing crude oil prices—boating sales and services for 2007 was about $37.5 million, down 5 percent from 2006, according to the National Marine Manufacturer Association's 2007 Recreational Boating Statistical Abstract). Among the decliners were Bonnier's Yachting and Motorboating, down 22 percent and 23.6 percent respectively.
It will be interesting to see how these categories perform during the third and fourth quarters.
BUSINESS
| | | | |
| --- | --- | --- | --- |
| TITLE | 2008 Ad Pages | 2007 Ad Pages | %CHNG |
| BusinessWeek | 934.51 | 1,097.15 | -14.8 |
| Condé Nast Portfolio | 335.85 | 198.67 | 69 |
| Economist | 1,245.47 | 1,200.98 | 3.7 |
| Entrepreneur | 569.55 | 595.2 | -4.3 |
| Fast Company | 258.09 | 196.43 | 31.4 |
| Forbes | 1,307.51 | 1,496.48 | -12.6 |
| Fortune | 1,135.87 | 1,121.25 | 1.3 |
| Fortune Small Business | 202.28 | 235.97 | -14.3 |
| Harvard Business Review | 244.70 | 229.07 | 6.8 |
| Inc. | 369.55 | 378.63 | -2.4 |
| Kiplinger's Personal Finance | 221.69 | 261.88 | -15.3 |
| Money | 336.06 | 344.05 | -2.3 |
| SmartMoney | 242.23 | 310.21 | -21.9 |

NEWSWEEKLIES
| | | | |
| --- | --- | --- | --- |
| TITLE | 2008 Ad Pages | 2007 Ad Pages | %CHNG |
| Newsweek | 687.99 | 887.07 | -22.4 |
| The Week | 247.89 | 282.18 | -12.2 |
| Time | 798.42 | 1,011.69 | -21.1 |
| U.S. New & World Report | 542.88 | 779.22 | -30.3 |

CELEBRITY
| | | | |
| --- | --- | --- | --- |
| TITLE | 2008 Ad Pages | 2007 Ad Pages | %CHNG |
| Entertainment Weekly | 605.39 | 727.51 | -16.8 |
| InTouch Weekly | 591.1 | 516.86 | 14.4 |
| Life & Style | 309.12 | 321.53 | -3.9 |
| OK! | 368.16 | 279.57 | 31.7 |
| People | 1,723.61 | 1,812.14 | -4.9 |
| People En Español | 394.82 | 362.73 | 8.8 |
| Star | 626.52 | 619.34 | 1.2 |
| Us Weekly | 916.23 | 983.2 | -6.8 |

MUSIC
| | | | |
| --- | --- | --- | --- |
| TITLE | 2008 Ad Pages | 2007 Ad Pages | %CHNG |
| Blender | 233.09 | 304.63 | -23.5 |
| Rolling Stone | 486.19 | 645.78 | -24.7 |
| Spin | 307.37 | 266.5 | 15.3 |
| Vibe | 370.44 | 453.65 | -18.3 |

BOATING
| | | | |
| --- | --- | --- | --- |
| TITLE | 2008 Ad Pages | 2007 Ad Pages | %CHNG |
| Boating | 488.56 | 645.6 | -24.3 |
| Cruising World | 520.72 | 547.61 | -4.9 |
| Motorboating | 293.97 | 385.02 | -23.6 |
| Power & Motoryacht | 1,115.93 | 1,457.56 | -23.4 |
| Power Cruising | 129.33 | 145.14 | -10.9 |
| Sailing World | 253.03 | 259.9 | -2.6 |
| Salt Water Sportsman | 373.83 | 495.82 | -24.8 |
| Yachting | 898.2 | 1,151.57 | -22 |

SOURCE: PIB
Meet the Author
---