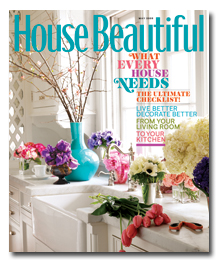 The first quarter of 2009 was hell for consumer magazines. Advertising pages dropped 25.9 percent while ad revenue fell 20.2 percent, according to Publishers Information Bureau figures released this week.
Of the more than 220 magazines tracked by PIB, only 15 posted ad page gains. Of the remaining titles, 75 percent were down significantly, posting double-digit ad page losses. According to PIB, all 12 of the advertising categories it tracks reported dramatic spending declines.
In spite of the sobering report, a number of publishers—in some of the hardest-hit categories—say they are optimistic the economy will rebound soon, and are confident their magazines, as well as their categories, will survive.
"We're all feeling this downturn, but there is tremendous opportunity to get creative and engage with potential and current advertisers," said Kate Kelly Smith, vice president and publisher of Hearst's House Beautiful. Launched in 1896, the magazine in 2008 saw ad pages jump 7.1 percent. During the first quarter 2009, however, pages dropped 24 percent.
The shelter magazine category has been particularly decimated by the recession. A number of titles—including Meredith's Country Home, MSLO's Blueprint and Condé Nast's Domino—folded. Smith, however, points to Hearst's repositioning of House Beautiful about three years ago—with a focus on color, kitchens and outdoor spaces—as why the magazine continues to stay afloat despite some losses.
"We're hopeful that start points will begin again in the second half," Smith said. "I think there have been a lot of budgets that have been held back waiting for that moment. We're beginning now to see that open up for the second half."
From January to May, 70 percent of House Beautiful advertisers are new clients, according to Smith.
Brand Optimism, Though Not Necessarily on Print
Time Inc. titles were down nearly 19 percent in ad pages in the first quarter, according to the PIB figures. Yet, at an Advertising Club event in New York, Time Inc. CEO Ann Moore sounded bullish about the long-term outlook for her magazine brands.
Time Inc., she said, is working on a dozen new redesigns of its print magazines, most of which will roll out in 2009.
Said Moore: "I'm absolutely sure each of the Time Inc. brands I work on will be standing after we're all gone."
Looking Beyond Print for Ad Revenue
As a number of its fellow travel magazines took a hit last year, National Geographic Traveler reported a 3.1 percent gain in ad pages. In the first quarter of 2009, however, pages fell 30.2 percent. While print has been down, one way the magazine has continued to generate revenue is by producing events that "resonate" with their target advertisers.
"Travel after September 11 was hit so hard it took a long time to get back up to speed," NGT associate publisher Kimberly Connaghan told FOLIO:. "Now, given the new economic situation, travelers are largely looking for less lavish, but more memorable experiences. Travel magazines need to get more tactical and have many touchpoints to reach consumers and deliver results to advertisers."