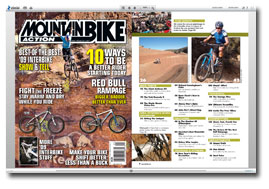 Digital editions can offer publishers a new way to engage readers and, especially for b-to-b, offer an easy way to boost circulation. But as more and more publishers begin producing digital editions, the challenge is how to effectively monetize them.
With no such thing as a digital edition rate card, are publishers charging advertisers a flat rate or a rate based on impressions? Are they charging users registration or subscription fees?
Item Publications—which has partnered with Nxtbook to produce digital editions (U.S. and Japan) of its Interference Technology magazine—charges its U.S. digital edition advertisers 12 percent of what it would cost to run an equivalent ad in the print edition, vice president Graham Kilshaw says.
"The key is to package digital ads with print and price them in a simple way for your customers to buy," he said. "This has worked for us and we currently have 66 percent penetration of our print customers also buying the digital edition."
As of late 2008, Item's revenues from its digital editions were about $150,000, or approximately 10 percent of overall revenue. In 2009, Kilshaw said he hopes to build revenues by roughly 10 percent.
Charge the Readers
Consumer off road enthusiast publisher Hi-Torque Publications (which uses Zinio to digitize its Road Bike Action, Mountain Bike Action and Dirt Wheels magazines) has taken the opposite sales  strategy. "We don't charge [print advertisers] additional fees to be in the digital issues," Road Bike Action editor Brad Roe told FOLIO:. "For the short term it is an added bonus for our advertisers and a way for us to grow circulation in a relatively cost-efficient way."
Hi-Torque charges users fees for a 12-month subscription or for individual issues (the same price as the print edition). According to Roe, Mountain Bike Action, Hi-Torque's best selling digital edition, sold more than 3,000 digital products ($4.99 for single issues and $14.99 for 12-month subscriptions) through November.
Next year, Hi-Torque is looking to offer advertisers a print/online/digital package for its coverage of the Tour de France. "In this economic climate, we want to make sure we are offering more than our competitors in both the editorial and advertising realms, and are working harder and more creatively to earn their business."