Embracing the Social Networking Trend

A Q+A with Ning co-founder Gina Bianchini.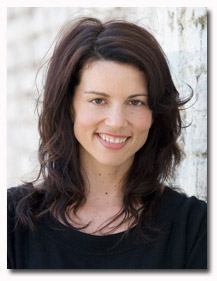 Hoping to tap into and cash in on the growing world of social networking, magazine publishers across the industry have begun experimenting with their own online applications. So far, some have seen more success than others.
One of the big questions publishers are considering is whether to build their own platform or to partner with an existing network like MySpace, Facebook or LinkedIn. For those who decide against the latter option, there are several vendors that have helped magazine publishers develop and manage their platforms with little effort and minimal cost.
One of those vendors is Palo Alto, California-based Ning, a technology provider of social networking platforms. The initial Ning platform was launched in October 2005 by former Goldman Sachs investment banker Gina Bianchini and Marc Andreessen, who co-founded Netscape in the mid-1990s (he's also an investor in Digg, Netvibes and Twitter).
In February 2007, Ning launched the "Your Own Social Network for Anything" application—a free platform that enables users to build their own social networks. Five months later, in June 2007, Ning hosted about 60,000 networks. Today, more than 415,000 social networks run on the Ning platform, including networks built by Playboy and Dub magazines. (FOLIO:'s own social networking site, MediaPro, was built using the Ning platform.)
Here, Gina Bianchini [pictured] spoke with FOLIO: about Ning and about how magazine publishers can better embrace the social networking trend.
FOLIO:: How should publishers adjust their thinking when it comes to community/social media initiatives?
Bianchini: I think the biggest shift is embracing authenticity and the fact that social networks are a two-way conversation. People have strong opinions and they share them with you regularly in social media. It's like a Letter to the Editor everyday.

FOLIO:: So many publishers are talking about social media but they don't know where to begin. In your opinion what are some good first steps? What are some mistakes to be sure to avoid?
Bianchini: The biggest mistake to avoid is trying to control too much and going nuts on the features. Now, granted, "too much" is in the eye of the beholder but the main point is that you don't want to strangle the conversation nor try to outsmart your members with features that are non-intuitive or dissimilar from what they have come to expect from social networks and social media. The easiest way to start with social media is to create your own social network for anything, but you probably thought I might say that.
FOLIO:: What type of investment is required for a magazine publisher to effectively build a social/community platform?
Bianchini: Well, on Ning creating a social network where you have your own domain name and are running your own ads costs no more than $34 per month. Identifying a community manager may also be a sunk cost if you have someone already on your team with passion for the topic and great communication skills. Therefore, creating a great social network is fast and almost free. If it's getting expensive for you, then you are likely overspending.
FOLIO:: What are your recommendations for publishers in regards to keeping the community lively over the long haul? When do changes need to be made?
Bianchini: I did a blog post when we launched Your Own Social Network for Anything and the principles remain the same 18 months later.
Meet the Author
---