Targeting the 'Gamma' Woman

Recent vertical marketing product from Meredith taps new, influential demo.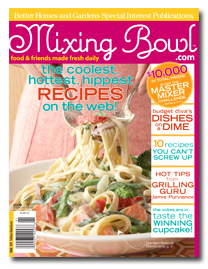 Earlier this week, Meredith launched another 360° product designed to provide marketers and advertisers with multimedia to leverage a "Gamma" female audience.
This "product"—essentially a platform of assets pulled together as an integrated buy for advertisers—spawned from a report that the company produced last year revealing the rise of what they dubbed "Gamma Women"—influential and well-connected women who share info. "The reason behind creating this was that as we were out presenting the report, I repeatedly got questions from marketers and advertisers about leveraging gammas. They wanted a database of Gammas," said Nancy Weber, Meredith Publishing Group's chief marketing officer.
 
What was noticeably missing, however, among the company's assets available to marketers—which include DivineCaroline.com and MixingBowl.com, Meredith's New Media Strategies, partnerships with experiential marketer House Party, and targeted product samplings through SheSpeaks, as well as nationally-syndicated Better TV—was a print component.
This was even more glaring since the company had four of the top five magazines
showing ad growth in July, with Fitness topping the bunch. With a Gamma-targeted base package starting at around $200,000, I'd expect print to be in the mix.
When asked about this discrepancy, Weber said: "We were launching Mixing Bowl while we were putting this [product] together. Going forward, it will likely be a key component."
Mixing Bowl is the new print component of Meredith's food-focused community Web site of the same name. The magazine launched last week and will carry an initial circulation of 260,000. And likely, Meredith won't stop at Mixing Bowl. Said Weber: "Every day there are more components."
Meet the Author
---