After the initial flurry of excitement surrounding the release of their digital editions, magazine publishers are now beginning to focus on the strategies behind the products. In addition to complete digital editions, many are seeking other avenues to repackage and sell digital content. Mag publishers don't need to look far to see where the digital conversion is paying off: its literary counterpart, the book business.
In fiscal first quarter 2012, bookseller and newsstand provider Barnes and Noble saw its digital content sales quadruple. The retailer attributed this growth largely to its eReader offering; the NOOK business increased 140 percent during this period to $277 million. Overall sales for BN.com jumped 37 percent to $198 million. As brick and mortar bookstores topple (including the recent goodbye to former book giant Borders), the e-book appears to be finally taking hold.
To that end, magazine publishers are beginning to utilize their own content assets to enter the book game. While this is not a completely new effort (previous digital book titles from magazine publishers include the April 2010 e-book Love, Sex and Freedom and the Paradox of the Pill by TIME deputy editor Nancy Gibbs, and Vanity Fair's 2010 title The Great Hangover collated by editor-in-chief Graydon Carter), the one-off opportunity is only growing stronger.
E-Singles, E-Books and E-Originals: Varied Monikers and Strategies, Similar Goals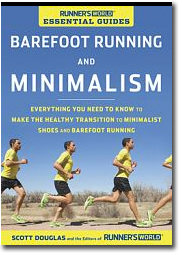 Rodale is the latest publisher to enter the e-book game. Rodale launched its "Essential Guides" series in mid-October, beginning with content from its Runner's World brand. The books are priced at a range of $3 to $10, and are available through the Kindle, Nook, Sony Reader, Google eBooks and the Apple iBooks store. This is not an entirely surprising move, given the company's dual role of both magazine and book publisher. Runner's World editor David Willey said at the time of the e-books launch, "We launched this comprehensive e-book series to fill that niche and provide our growing readership with even broader and deeper advice on selected topics than we have the space to deliver in an issue of the magazine."
Hearst, another publisher with a book division, is also using internal resources, as well as existing relationships with publishing houses, to leverage its magazine content in the e-book sector. Previous magazine-branded books from Hearst include: The Good Housekeeping Cookbook; The Cosmo Kama Sutra; Food Network Magazine's Great Easy Meals; O, The Oprah Magazine's Words that Matter and O's Best Advice Ever; Popular Mechanics' Debunking 9/11 Myths and Harper's Bazaar's Greatest Hits, among others.
The publisher is pushing Good Housekeeping-branded mini cookbooks, as well as Cosmo's Sexiest Stories Ever (a collection of three Cosmo fiction pieces), for $.99 through iTunes. Hearst creative director of content extensions David Kang tells FOLIO:, "E-singles are part of an exploration of introducing people to products they might not have tried if they were selling at a higher price point. We think of it as a way to graduate to the full products…there's a big difference between free and a price of a dollar."
Kang says many of these e-singles are being aimed as a service, "They are a great value, and a solution in itself." Kang reinforces the low price as a chief selling point, as some of these one-offs contain upwardly of 60 pages of content.
Kang contends this content is not part of the recent Hearst announcement of 300,000 digital downloads, and was unable to share download numbers thus far. He says, "Think of these in the book world; though in digital, it's all kind of blurring. It's a paid content model."
Publishing partners Sterling Publishing and Open Road have helped in the promotion of the new products, and NOOK created a virtual boutique exclusively for Good Housekeeping and related GH content. While Kang did not share specific plans for future one-off digital books, he says, "Across our range of 20 titles, there are so many different opportunities; we wanted to start with some of our flagship properties to establish proof of concept."
Different Brand Road Maps Under One Publisher Umbrella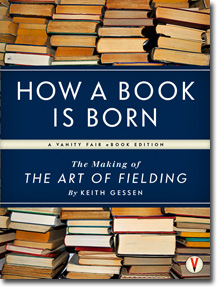 At Conde Nast, e-book strategies are decided by the brands individually, not the corporation as a whole.
The New Yorker has 15 book anthologies available in print and digital. Its recent 9/11 collection is the first e-book released that does not have a print counterpart, according to deputy editor Pamela McCarthy. The magazine also produces smaller anthologies dubbed The New Yorker Reader, packaged as apps download-ready for the iPad. The apps are available through reader subscriptions and for single sale.
McCarthy explains the difference in the e-content models, "The collections delivered via the iPad app have advertising sponsors (so far American Express, United, and BMW), help drive circ revenue and also bring in revenue from single-copy sales. The e-books we publish on our own via the e-bookstores (so far that's After 9/11) are the usual e-book model; and the e-books that have print counterparts are based on the traditional publishing model, where we get an advance and royalties."
As for deeming a topic appropriate an e-book package, McCarthy says content is vetted for "subsets of the archive that are intriguing, or surprising, or definitive." So far, The New Yorker has 200,000 downloads from its e-book portfolio.
At Vanity Fair, three e-books (these are in addition to the joint effort with Harper Collins in 2010 of The Great Hangover) have been compiled in recent months. David Friend, editor of creative development with VF, says, "The e-books are an interesting golden mean between the length of the magazine and the length of a book. We're seeing what collections will work; like in the early days of television, is it going to be more like radio, more like movies or live theater?"
Topics include Elizabeth Taylor, Rupert Murdoch and a deep dive into the world of contemporary book publishing through the lens of a case study (Chad Harbach's struggle to get his Art of Fielding in print). The e-books are available for purchase through NOOK and Kindle devices and apps.
Friend describes the production process of the e-books as extremely fast. Elizabeth Taylor: Eight Remarkable Stories About Hollywood's Most Beautiful, Most Controversial Star was put together in nine days; Rupert Murdoch, The Master Mogul of Fleet Street was compiled in eight. How a Book Is Born: The Making of the Art of Fielding is an extended version of the article that first appeared in the magazine.
When asked about strategy and overall purpose of the e-books, Friend says, "We're not consciously positioning it one way or the other. This would be the tail wagging the dog if this was meant to draw people to a physical magazine. It isn't 'let's expand the brand', this is, 'it's a cool medium, how can we do things that we like and think other people will like because they think it's cool, too?'"
Discussions on how to reposition The Great Hangover in the trio of recently released e-books are underway, as is possible partnership conversations with Amazon and Apple. Currently, there are no advertisements in VF's e-books, with the exception of a sub ad in the beginning of the digitized content and a link at the end to another e-book in the series.
"We're trying small collections, we're trying large collections, individually expanded pieces. I think what we'll do is one or two other permutations: one is a never before published [14,000 word] piece that we've been meaning to run in the magazine. It may not fit in an issue, but it'd be perfect on a device," says Friend.