The Magazine-Media Identity Challenge

A fractured, splintered industry wrestles with its future.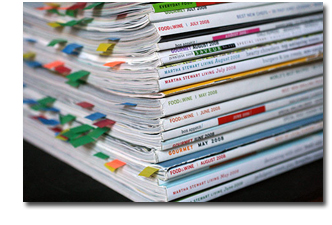 As we all wait for the economy to turn, and as we see signs that that's happening, virtually all of what used to be called the magazine industry is wondering about what, exactly, is emerging in the place of a healthy magazine industry.
There's a crisis of identity in this business right now more than I've even seen. If you look around at the leading companies, and the industry associations, there's an unprecedented level of flux and confusion. The big consumer-magazine companies have been playing musical CEOs for months.
Yes, they're motivated by the economic downturn, but more than that, they need someone who knows where things are headed. Of course, if people like that were easily found, we'd have plenty of CEOs with lifelong tenures.
The associations are likewise casting about for answers. The MPA conference this month, with its focus on things digital, such as iPad apps, was a good example. Featured speakers included Hulu CEO Jason Kilar and VivaKi chief innovation officer Rishad Tobaccowala. But the association's announcement of a rebranding was especially indicative. MPA used to stand for Magazine Publishers of America. Now it just stands for MPA. And the association is now called, "The Association of Magazine Media," which is actually a good description. But clearly it wants to sever itself from the "print-only" anchor, even if the Web URL is still www.magazine.org.
For a sense of what that identity crisis feels like, check out Jason Fell's blog about the MPA conference and the questions and observations in the real-time tweets at the bottom.
American Business Media is undergoing a similarly awkward transition. Its core members, the old-line trade publishing companies, are still the dominant voices in the association, but they're not where the growth is. That will come from online-only startups, and that creates a dilemma for ABM, because there's a significant cultural gap between the two groups. The guerrilla-style online companies need to be convinced of the value of ABM membership. To them, trade magazines have only a little to do with marketing services, SEO, custom media, lead generation and much more.
ABM's selection of a new CEO from the music industry, with little or no experience in b-to-b media, is also an example of the ABM is struggling with its identity.
The audit bureaus face the same thing: Maintain relevance as print declines as part of the media mix and new, unfamiliar players with new ideas emerge.
All in all, it adds up to an era of uncertainty. It's true that most people, and most smart people say that content is the key: Get that right online and off, and the business models will fall into place. That's fine in an academic sense, but tough to execute.
All this industry needs is someone with a vision for moving forward in a way that aligns three things:
• Existing assets, skillsets and capabilities;
• Revenue;
• And the fast-moving changes in the media world.
Meet the Author
---