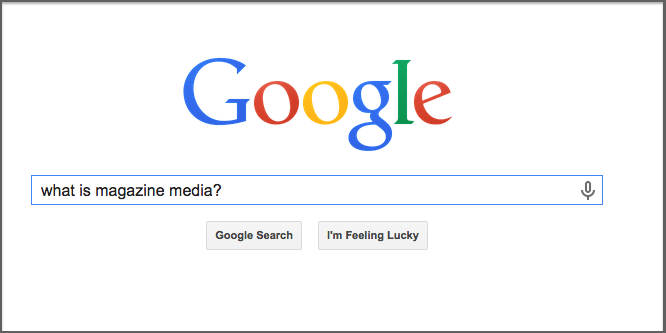 The MPA hosted its annual American Magazine Media Conference in New York this week and closed the show with "A View From The Top." The session featured an impressive panel, with Time Inc. CEO Joe Ripp, Rodale CEO Maria Rodale, Meredith Corp. CEO Stephen Lacy, Hearst Magazines president David Carey and Condé Nast president Bob Sauerberg, with media columnist Michael Wolff moderating the conversation. While it was interesting to sit in and listen to the heads of five powerhouse-publishers discuss the future of their companies and the industry at large, it didn't speak to the entire magazine publishing sector.
Wolff began by asking the panel how exactly "magazine media" redefines an industry whose core product is still very much steeped in print magazines. Sauerberg was asked first, and he chose to answer by explaining what makes Condé Nast so great—best audience, best brands, best advertising partners.
Rodale said her company has never defined itself in any other way than a lifestyle company, one that is "defined as a mission" and magazines are only part of the equation.
Ripp followed with a much clearer answer, so clear that it sounded more like a politician deep into a campaign cycle who has his or her stump speech perfectly choreographed. He pointed out that his company is a lot more than magazines, with robust digital products and a growing video business. And he went on to say that the industry's definition of itself was flawed to begin with. "You don't define yourself by your distribution vehicle and the magazine industry did that for too long."
He makes a compelling point, but it doesn't really answer the question. It's true that most magazine brands are doing a lot more than producing a print or digital magazine. But, at the end of the day, magazines are still the core product for most brands. What's more, how does adding the word "media" redefine the industry? By definition magazines are media; so adding the word is redundant and doesn't actually speak to what's happening, which is that brands and companies have more competition for eyeballs than ever before so they are building audiences across multiple platforms and extending themselves beyond content. In turn, that is disrupting the tried and true business model that magazines operated within for roughly a century.
But doesn't that still just make them media companies with vertical and horizontal integration?
The academic answer is yes. However, there seems to be an implicit need to stay connected to the core product that built these five major publishing companies, and the industry—magazines. That's where things get a little dicey. Magazines, while still the bread and butter for most, will continue to decline in terms of where they fit into the revenue pie. Ripp admitted that, but said, "We need to invest in new things that will offset that [decline]."
Lacy echoed that sentiment, and said that he interprets "magazine media" as a strategy. He said what's critical for the industry is to "understand your consumer well enough to provide the type of content that enables them to be engaged and take action." He went on to say, "I think you'll see us investing in other places where there are audiences that allow us to make money."
Making money is what it's all about, but the source for revenue that built magazines—advertising—still has an uncertain future. All five CEOs are confident that digital advertising revenue will continue to grow (Lacy said 30 percent of Meredith's revenue is now from digital) and they all have strategies in place for consumers to contribute more to the pie—e-commerce and subscription-based products. Still, where does that leave everyone else—say the small niche brand that generates most of its revenue from advertising in its print magazine and doesn't have the resources—human or financial—to build or invest in new products?
Wolff did raise questions about advertising and asked why there is no confidence or excitement around print. Carey responded by emphatically stating that the collective panel sold over 100,000 print ad pages last year, which was greeted by warm applause from the crowd. Wolff quickly fired back and asked "but how many fewer is that from five years ago?" To which Carey replied, "Our business model has changed."
Indeed, all of their business models have changed, as have many others. But for them, that is thanks to scale and resources, which is not a luxury every magazine company has. So while the future might be promising for these five CEOs, others might not be so optimistic.