Magazine Manufacturing and Production Survey

Publishers share results from the automated workflow.
The good news: Publishers aren't cutting manufacturing and production budgets as much as they did last year. The bad news: They aren't exactly investing in magazine manufacturing and production, either.
Sixty-one percent of respondents to the 2011 FOLIO: Manufacturing and Production Trends Survey (conducted by Readex Research) say investment in the manufacturing and production department is flat, compared to 12 percent who saw a decrease (an improvement on 26 percent who saw cuts last year) and 14 percent who say spending increased (up from 10 percent who said the same last year).
However, most respondents say their company invested less than $10,000 in new production technology last year. The majority of respondents (59 percent) also said their companies use in-house resources for pre-press, while 14 percent outsource completely and 15 percent use a combination of internal and external resources (62 percent of respondents say art directors are involved in production, down from 68 percent in 2010).
While more automated systems are catching on (virtual proofing is nearly ubiquitous, with 75 percent of respondents saying they use it today versus 68 percent who said they were using it last year), many publishers still have a ways to go. Twenty-seven percent of respondents say their company uses ad portals (which make more sense for larger publishers with higher advertising volume—some publishers, like Atlantic Media, use ad portals only for their larger publications—such as The Atlantic). While 21 percent of respondents say they plan to start using an ad portal system within the next one to two years, 31 percent of respondents say they will never switch to ad portals.
Meanwhile, 21 percent of publishers say they use online insertion orders, with another 23 percent saying they'll switch to an online insertion order system within the next one to two years.
The percentages of publishers using JDF (4 percent) and XML-based (21 percent) workflows in 2011 remained flat from 2010 (however, 20 percent of respondents say they will switch to JDF within one to two years while 29 percent of respondents say they will never use the JDF standard, compared to 34 percent who said the same last year).
When respondents were asked what production technologies they would most like to adopt, ad portals and mobile workflows were at the top of the list.
"We need more mobile-friendly platform development," says one respondent. "Especially easier production and workflow for turning print pages into the iPad version."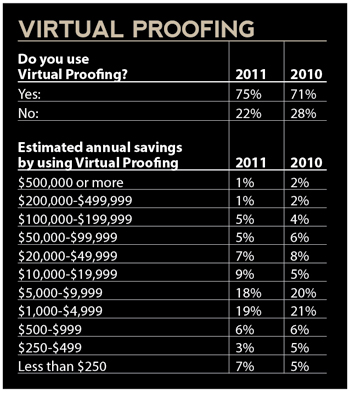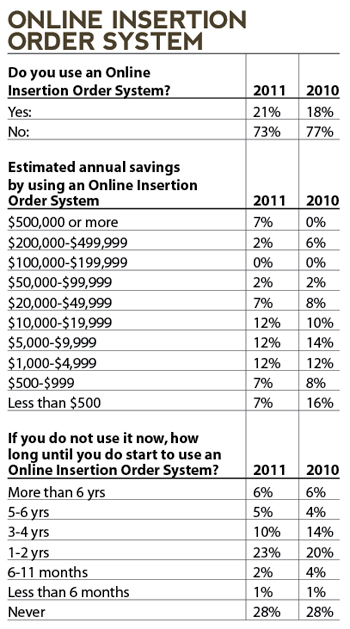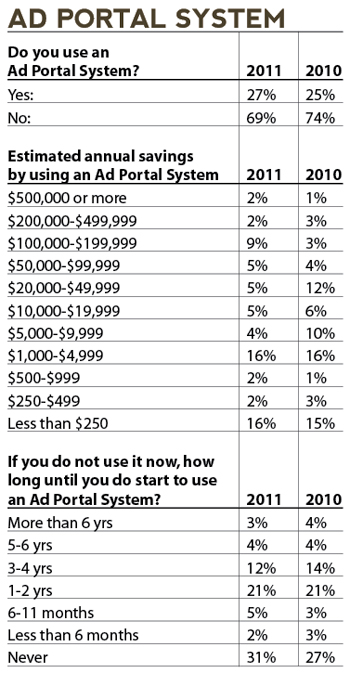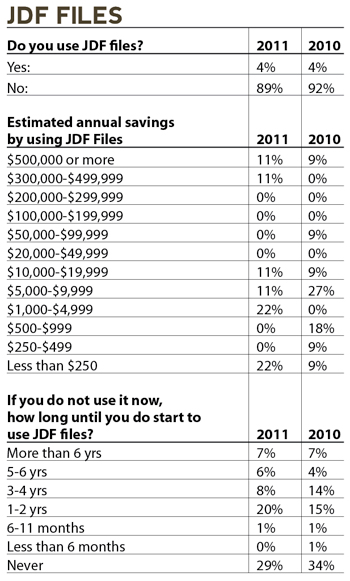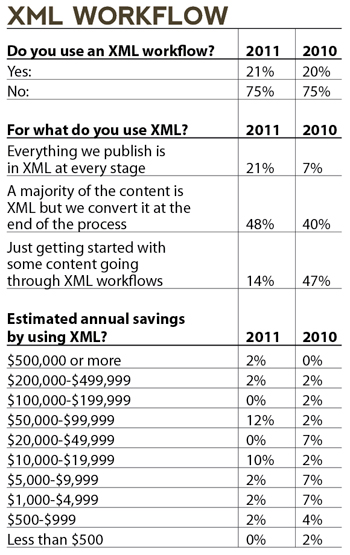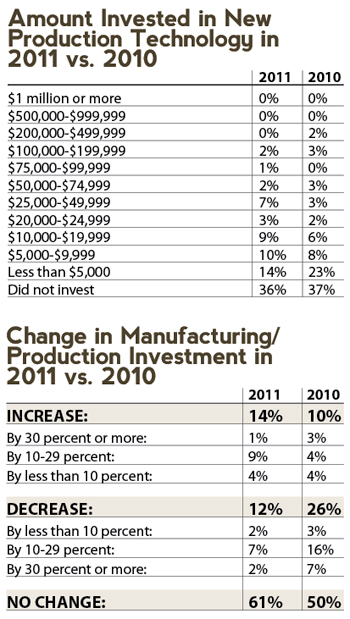 Meet the Author
---