Magazine publishers have launched more titles than they shuttered in the first nine months of 2013, debuting 138 titles and closing only 45 according to MediaFinder.com, an online database that tracks U.S. and Canadian periodicals.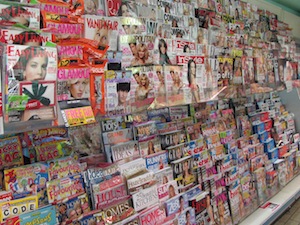 "The slowdown in magazine launches continued, but so did the slowdown in magazine closures," says Trish Hagood, president of MediaFinder.com, in a statement.
While the pace of title launches has decelerated to 138 from 181 in 2012, total closures fell to 45 from 61 in 2012.
Perennial favorites "food" and "regional interest" titles topped the list of new entries with the launch of Goodcents Cooking, Our Wisconsin, San Francisco Cottages & Gardens and Edible Long Island, but fan-favorite Maryland Life did fold.
In the b-to-b magazine sector, 17 titles debuted and 11 shuttered in 2013 as compared to 25 launches and 12 closures over the same period a year ago.
Now-folded magazines include AM News and Game Developer, while PC World made the shift to online-only by dropping its print edition in 2013.
Looking ahead, luxury titles seem to be making a comeback with the launch of Haute Time, Domino, Waldorf Astoria Magazine and Conrad Magazine, among others.