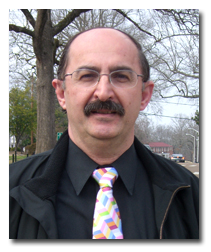 When Samir Husni launched the Magazine Innovation Center at the University of Mississippi in August, he said its mission would be to "amplify the future and power of print and its place in the media realm of the 21st century." He declared that the American publishing model is dead, but that print is not.
Husni [pictured] was no doubt referring to the emergence of online media and the corresponding decline in print.
But in the Magazine Innovation Center's inaugural event, the question of the relevance of print was framed in a completely different context: The meeting, held in late September, was a strategic retreat for the Arthritis Foundation, which like all associations, needs to balance its information-dissemination role with the fund raising role.
The two-day meeting, which included key executives from the Arthritis Foundation's publication and association leadership, plus representatives from several other major associations, was a rich discussion on the role of print, its costs, its effectiveness against other media and more.
It analyzed the association's marketing efforts and posed the question of what would happen to the association and its mission should it not have its respected publication, Arthritis Today. The print magazine, like all print magazines, provides valuable brand-building attributes, authority and revenue-generation potential.
And the discussion was guided by Husni, an indefatigable advocate of print, who likes to offer aphorisms such as, "Our business model failed when we began to count customers, not seek only the customers who count."
The Innovation Center, with its academic ambiance and its pro-print ethos, proved in its first event to be a valuable place to work through the key questions facing both individual publications as well as the big macro issues as well.