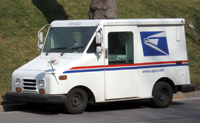 In another effort to help stem its staggering financial losses, the U.S. Postal Service in July proposed enacting an exigent rate case, which could force rates for periodicals mailers up 8 percent. If approved by the Postal Regulatory Commission, the rate increases would take effect January 2, 2011.
The USPS also proposed to raise First-Class mail stamps to 46 cents, a 5.1 percent rate hike for catalogs and a 23 percent increase for standard mail parcels. It believes the price changes will help raise about $2.3 billion over the first nine months of 2011.
In reaction to the potential rate hikes, several magazine publishers, associations and other groups have formed the Affordable Mail Alliance—a coalition that is calling for the PRC to reject the USPS' proposal "to increase postal rates by 10 times the rate permissible by law." According to Jim Cregan, executive vice president for government affairs at the Magazine Publishers of America, the USPS is abusing its emergency power to raise mailing rates above the rate of inflation. "We firmly believe that this filing is unlawful, is bad economics and is bad public policy," he said. "What they're about to do will only accelerate their own death spiral by forcing out the last groups of profitable mailers."
In addition to the MPA, the Affordable Mail Alliance includes more than 100 publishers, paper producers, printers and other groups, such as American Business Media, Bonnier Corp., Conde Nast, Time Inc., the Direct Marketing Association and IDEAlliance.
"The USPS customer base, and the b-to-b media industry specifically, are as financially beleaguered as the Postal Service itself, so the last thing the Service should do is raise its prices, driving more mail out of the system, causing still more lay-offs and exacerbating the effects of the economy on the media industry," ABM said in a statement e-mailed to Folio:. "The days when the USPS had a captive customer base in its flagship, lucrative First Class, are over, courtesy of the Internet; it should act as if it must compete for this business."