Magazine Gives Employees Paid Time Off to Volunteer

Staffers to donate 520 work hours to local charities.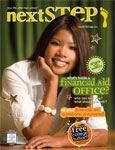 Victor, New York-based Next Step Publishing, which publishes Next Step—a national college and career planning magazine for high school students—has decided to give its 13 employees 40 hours paid time off in order for each to volunteer at local charities.
"I believe it's a successful business' duty to give back to its community," says Next Step founder and CEO David Mammano. "It's great for the people that get helped. It's great for the organizations that need help. And, also, it's great for my employees. Who doesn't feel great after they've helped people?"
A number of Next Step employees have already begun volunteering, Mammano says. So far, they have worked with junior achievement programs, camps and assisted living facilities.
Mammano hopes the volunteering initiative will significantly impact the local community and will inspire other companies to do the same. "The best way to cause change is through local action," he says.
Meet the Author
---