Magazine Deals 'Difficult,' Not 'Impossible'

M&A players weigh in on challenges of selling in a tight credit market.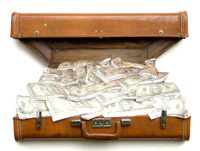 With big magazine deals like Reed Elsevier's divestment of Reed Business Information up in the air and ABRY Partner's sale of Cygnus Business Media still hanging in the balance, there's no disputing that the tightening global credit markets have made media M&A a challenging landscape to navigate.
"The credit crunch makes it difficult to borrow the money necessary for a lot of deals and the economy's downturn is worrying a lot of buyers," said DeSilva + Phillips managing partner Reed Phillips. "Magazine companies that are for sale are showing downward financial results in the fourth quarter of 2008 and buyers are worried about 2009."
But while observers watch the Reed and Cygnus deals as industry bellwethers, the difficulty these deals have faced shouldn't suggest, however, that magazine deals are "impossible" to get done. "For magazines that are holding their own and/or growing and are profitable, there is without a doubt  a strategic buyer audience out there," said Scott Peters, a managing director at media broker firm the Jordan, Edmiston Group. "It's not a good time, though, to be selling products that need heavy financing. Many of the acquisitive platform companies are taking a transaction hiatus because of their own leverage and own debt facilities."
Sellers Need to be 'Attractive'
An economic recession makes diversification of revenue streams vital, said Oakstreet Media CEO and former VSS managing director Tom Kemp. "Magazines that are leaders in their verticals, serving markets with long term growth will continue to attract buyers, but at lower multiples," he said. "Buyers are primarily looking at non-advertising supported media such as subscription information products that have lower volatility in tough market. Also, trade shows continue to be attractive to buyers."
Traditional print publishers need to build out their online offerings, including social network products. According to Phillips, digital sales should make up 15 to 30 percent of a publisher's overall annual revenue.
Kemp agrees: "Publishers need to cross the digital divide so that growth of revenues from digital outpaces the decline in print revenue."
According to JEGI's Peters, the highest-growth categories right now fall into four core buckets: consumer online ("big growth with lots of interest"), b-to-b online ("smaller than consumer, but growing nicely"), interactive marketing ("one step removed from magazines but has high deal flow") and database information ("driven by subscriptions, data analytics and mission-critical information").
"The average revenue multiple for pureplay consumer magazine companies is 1.1X and average EBITDA multiple is 8X," said Peters. "For online consumer companies, the average revenue multiple is 4.1X and EBITDA is 21.2X. That's huge." The same goes for b-to-b companies, he said, with an average revenue multiple of 2.1 and average EBITDA multiple of 9X for pureplay companies and online companies seeing average multiples at 3.4X and 13.5X, respectively.
According to FOLIO:'s 2008 B-to-B CEO Survey, smaller publishers saw e-media grow by one percentage point to 9 percent in 2007, while larger publishers say e-media on average accounted for about 13 percent of their total revenue last year. On the consumer side, e-media is the fastest growing revenue stream for both large and small consumer publishers (according to FOLIO:'s 2008 Consumer CEO Survey), accounting for 6.4 percent of revenue for larger publishers and 9.1 percent for smaller publishers.
Be Flexible, Open to Creative Thinking
In this rollercoaster economy, sellers should be flexible with their asking price. "When M&A markets become challenging, the sellers are always the last to receive the memo and acknowledge that their business is worth less," Kemp said. "The severity of the current economic crisis has served as a wakeup call to sellers that the market has changed dramatically."
Indeed, buyers and sellers are now finding new ways to get deals done. One prime example, however extreme, was Macrovision's sale of TV Guide to Beverly Hills, California-based investment firm OpenGate Capital for $1—less than half the cost of a single copy of the magazine. On top of that, Macrovision agreed to will loan OpenGate up to $9.5 million at 3 percent interest.
Another, said Peters, is AMI's sale of its defunct supermarket tabloid Weekly World News to a group of New York investors called Bat Boy LLC, which said at the time it would expand the brand online and by licensing its "characters" into television and film.
"There is a lot of thinking going on right now about taking offline brands online and creating new business models."
Meet the Author
---