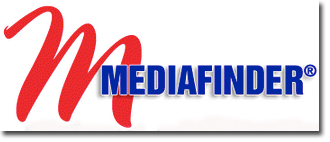 Magazine closures were down nearly 50 percent from last year, while launches declined 5 percent, according to a recent report released by online periodicals database Mediafinder.com.
Only 82 magazines shut down in 2012, compared with 152 in 2011. Conversely, 227 magazines opened, down slightly from the 239 launched last year.
Focusing on the second half of 2012, volume slowed on both ends as 34 magazines closed and 94 began publication.
See Also: Magazine Closures Drop Significantly in First Half 2012
The always-popular regional interest category saw the most launches, with lifestyle, crafts and food following. Regional interest also saw the greatest number of closings, however. In other categories, Nintendo Power and Whole Living were among those to shutter in the fourth quarter.
Luxury titles also posted strong gains, according to MediaFinder.com president Trish Hagood, to build on a solid first half. "The luxury trend continues with the launch of magazines such as Best Life and the increased frequency of Bloomberg Pursuits from semi-annual to quarterly in 2013," she says in a statement.
Launches (31) also outnumbered closings (16) 2-to-1 in the business-to-business sector.
MediaFinder.com's figures align closely with those of magazine launch tracker Samir Husni, founder and director of the Magazine Innovation Center at the University of Mississippi's Meek School of Journalism and New Media. Husni has counted 214 new magazines with regular frequencies through November, in addition to 578 special issue, annual or book-a-zines.
To stay updated on the latest FOLIO: news, become a Facebook fan and follow us on Twitter!