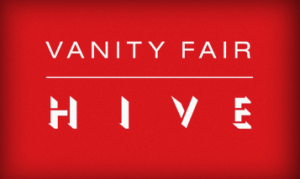 Today, as publishers increasingly look to lower overhead, it seems like every other week a new digital-only or social-media brand is being unveiled by a major consumer publisher. Most of these brands target millennials, naturally, and the majority lean toward the female demographic.
Last week, for instance, Time Inc. launched The Pretty.
The Pretty is the company's first stand-alone social video brand about beauty. Anchored by HelloGiggles, which Time Inc. acquired in 2015, it's targeting a millennial and Gen-Z audience.
With the glut of new social verticals online, the task for each becomes differentiating from others while also staying true to content that advertisers expect when they buy premium placements. For Time Inc., the solution is providing audiences with funny videos mixed in with practical beauty tips.
"Our objective was to fill the whitespace in the beauty space for smart, funny content," says Zoë Ruderman, executive director of content strategy for Style, Entertainment & Sports at Time Inc. "With The Pretty, we're able to do that by providing audiences who are passionate about beauty with the short, relatable videos they crave."
The initial monetization strategy is through two exclusive advertisers — L'Oréal Paris and Maybelline New York. The content will be a cross-brand and department collaboration between the company's video teams, digital style desk and HelloGiggles' editorial team. And content can be shared across brands, which is attractive to ad partners.
And although the food category is a cluttered space online, Hearst found a white space for Delish by posting content with more of a sense of humor as well.
But, for some brands, like Condé Nast's The Hive — which includes a widely circulated email newsletter — the task has become less about reaching any one particular demographic. Jon Kelly, editor of The Hive, indicates that distributing content across Vanity Fair's entire audience is the name of the game.
"We hope that The Hive is an attractive brand for a mobile-first generation, but our goal isn't to reach any one specific demographic," he says. "As the last year has proven, the pervasive fascination with our political and business climate transcends all traditional market categorizations."
Kelly says that launching a digital brand like The Hive offers readers more content and "also provides advertisers the opportunity to align themselves with an exciting form of 'next-gen' storytelling and news-driven content."
With more digital ad spend now being placed on social, vertical outposts have become more valuable as publishers increase available inventory for advertisers. "We've attracted new advertisers with Delish, but we've also created large-scale programs leveraging the significant reach of the site for some of our most long-term loyal clients," Todd Haskell, SVP and chief revenue officer of Hearst Magazines Digital Media, tells Folio: sister brand min. "We love to bring in new clients, but delighting our existing clients with new opportunities is just as important in growing our business."
"Hearst already has a strong leadership position against the market, but we're always looking for new ways to reach them with great content—and Delish plays an essential role in meeting that goal," Haskell adds.
Moving forward, publishers need to be more aware of the value proposition that a digital-only or a social-first brand offers. With ad dollars shifting towards digital, launching a brand in the space is a smart move as long as you can stay above the noise and clutter of copycat initiatives.