Magazine Beef: Publisher Issues Press Release Warning Rival Will Fold

XXL, Giant in rap-style war.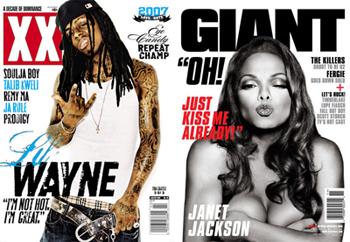 Two weeks ago, Harris Publications pulled the plug on King magazine, one of two hip-hop titles the company publishes—the other one being XXL.
Now, Harris is going on the offensive. In an undated press release sent to media buyers and posted on the Animal New York Web site, XXL claims Giant, a rival title published by Radio One, "will fold in the near future like King and Blender."
The last two issues had less than twenty total ad pages and as a savvy media professional you can calculate their total revenue per issue and that it isn't nearly enough to come even close to break even.
XXL points to Radio One's omission of Giant in a recent trade advertisement as proof of the company's "lack of support and investment in the title."
"Bottom line: One has lost faith in Giant's ability to attract consumers."
In the release, XXL urges media buyers to "take a hard look at your print partners and invest with those that are credible, viable, proven and trusted."
Meet the Author
---