Magazine Banned by Chinese Government Before Olympics

Where's the outcry?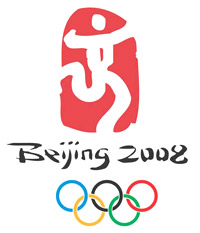 Yesterday, we published an update to a story that broke last week. It hasn't received nearly enough attention, so I thought it'd be helpful to point to it again:
As China prepares to host the 2008 summer Olympics, a government agency has banned this month's English-language version of Time Out Beijing … Editor Tom Pattinson [said] the reason was that the magazine lacks a required printing permit. He pointed, however, to the suspicious timing of the ban—two months before the Summer Games this August.
You catch that? The government of China is banning an English-language magazine as it prepares to host the Summer Olympics in the city the magazine covers.
I don't care that the magazine is licensed by a marketing company. Can you imagine if this happened in the U.K. or U.S. or … Iraq?
Granted, that the Chinese government has banned a magazine is nothing new—they did it to Rolling Stone a couple years ago. But the timing is completely suspect.
Lack of press freedom. Another reason to boycott the Olympics this year.
Meet the Author
---