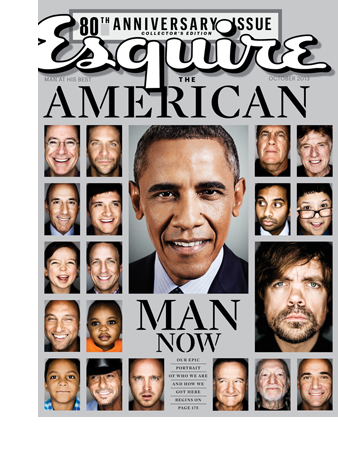 I love to celebrate—I am always looking for a good party, and I even moonlight as a caterer for fun. My love affair with the celebratory extends to publishing where I've been working to gear up for The Nation's 150th anniversary—that's 150 years as a continuously published weekly. We've been around since the year that Abraham Lincoln was shot. Pretty wild.
What is unique about the majority of publications' anniversaries is that they celebrate a publication mostly rooted in print—most places didn't have a major online presence until 10-15 years ago. Now that tech has grown so quickly in such a compressed time, it can be quite challenging to prove that old printed content can be still relevant in a digital environment.
Successful anniversaries engage with their readers across multiple platforms, including social. They surface archival content with new commentary; they do not just regurgitate content. They remember why they were excited to launch the publication and that they've maintained that excitement through forty, 100, and yes, even 150 years—and they remind us. They create editorial products to appeal to all sorts of readers: from the hardcore fan to the occasional retweeter. But most importantly, they package their content in such a way that it deepens the engagement between people interacting with their brands across the board.
After perusing a slew of anniversaries, I discovered some terrific and some terrible, even for brands I love. Here is my list of anniversary Do's and Don'ts:
Do know your intentions. Are you using the anniversary as a relaunch of the brand? Are you reinforcing an older message? Are you trying to increase subscription sales? Boost overall revenue through events? Or merely paying tribute to a 100-year-old brand? Treat the anniversary like any business plan—do the research and let the objective inform the venture so you don't get stuck worrying about the allocation of resources and prioritization. You should know before you begin.
Do know your audience. Are you targeting subscribers only, high-ticket donors, tradespeople, Internet browsers, industry insiders, Christian fundamentalists, Millennials, boozers, shakers, earthquakers? Know this before you start planning. The audience for different aspects of the anniversary may vary, and that's okay: as long as the cord tying the audiences together remains tight. In January, The Sun launched its 40th anniversary issue quietly and offered exactly what it knew would appeal to Sun readers: a free download of the first issue, printed by Sy Safransky in the '70s.

Don't assume that subscribers are the end-all, be-all. They're awesome, but they won't be around forever. Consider using your anniversary as a way to entice new readers. Even if they don't subscribe, you're engaging them with your content and cultivating a seedbed of future ambassadors of your brand.
Do surface archived content in a meaningful way. Your readers don't want to slog through lists; they expect you to do the heavy lifting for them, and you should want to do this because it allows you to control your message. Curate content, and make it relevant. Use images. Well-chosen photo galleries, especially in a Tumblr-like environment, are shareable magic. Vanity Fair and W both did this exceptionally well. Offer easy share links, and incentivize sharing. Anchor content to a current event or touchstone, and you'll be surprised at how meaningful that is for people, particularly young people on Facebook and Twitter. They won't retweet a story about reconstruction in the South, but connect it to Yeezus, and you get more traction (plus a culturally relevant refresh, which you can repackage in any number of ways).
Don't overcrowd your anniversary with junk. Just because it exists, doesn't mean it needs to be highlighted. This is the perfect time to let your editors do what they do best: edit.
Do produce an anniversary issue, but don't make it boring. Make it available across multiple platforms, punctuated with images and videos. Sell it at a premium, and continue to offer it as a back issue. Vanity Fair put Kate Upton on its 100th anniversary cover with accompanying behind-the-scenes video footage. And another Upton-friendly pub, Sports Illustrated, celebrated its 50th anniversary of the swimsuit edition with a covers gallery and interviews with former cover models. And use the content to move throughout the digital space, don't keep it insular. The Atlantic had great content for its 150th but I couldn't find anything beyond the issue. Blow it out! Do as much as possible without losing focus of audience and objective.
Do create products to sell. Some brands are better suited for this than others, but be creative! For its 125th anniversary, National Geographic sold everything from premium archive access to collectors' editions to maps to week-long excursions.
Do leverage partnerships. These could be writers, experts, celebrities, schools, or other likeminded organizations. Nat Geo, a powerhouse of photography, leveraged its relationship with the Annenberg Center for nearly 6 months. List the people who you think or know would be interested in working with you, and use the list. A lot of people will get on board with a brand ONLY during an anniversary or celebration, so know exactly what it is you are asking of them. Ask people to do specific tasks—if you want John Stamos to tweet for you, write the tweets.
Do keep it fresh. Do use timelines, but consider different "ways in" to the content. Nat Geo went with famous firsts, but WWD cataloged "moments" to celebrate its 100th. The Advocate enmeshed its own history with that of the greater LGBT community, in many ways because the two went hand-in-hand. New York went with important events. I'd say the best timeline belonged to Wired, which alphabetically cataloged technological and cultural 'hits' of the past two decades (ie: Reddit, Sheryl Sandberg, Science).

Do encourage reader participation. In the age of selfies and overshares, people want ways to self-promote—give them the platform, even if it's silly or quick. Esquire is always on the cutting-edge of reader interaction, but it hit the nail on the head with its 80th "Life of Man" anniversary issue. Not only did it issue its trademark "trailer" for the issue, but it gave readers an easy way to become a part of the "Life of Man" history by uploading a photo and bio to its digital collage—and it donated $1 for every photo uploaded to the United Way.
Do make it last beyond the anniversary year. Think about how the content is attracting new people and what you want to say to those people. Are you asking them for money? To become an advocate for your organization? Maintain the anniversary content on the site so that it is searchable. Keep a clear head about future tie-ins. You can celebrate as many anniversaries as desired, but only if you keep it fresh. Don't dilute the message.