Mag+ announced its partnership with Appboy Wednesday, bringing a new management platform to the company's various digital publishers looking to deepen reader relationships on mobile.
Mag+, a publishing platform for creating content optimized for mobile, counts magazines like The Atlantic and New York Magazine and international corporations among its customers. These publishers will now have access to Appboy's mobile relationship management (MRM) platform to build their businesses through mobile.
"Monetization and engagement are the biggest challenges of digital publishing today," contends Mike Haney, Mag+ co-founder and chief creative officer, in a statement. "Appboy helps companies by offering deep insights about their readers and targeted communications to segments of those readers."
In a rapidly evolving mobile ecosystem, the partnership between the two companies will help Mag+'s nearly 1,500 apps build a long-term, sustainable mobile business, contends Mark Ghermezian, CEO of Appboy.
"By giving publishers tools to understand and communicate with their readers on an individual level we enable them to drive higher engagement and move their audience down the purchase funnel," Ghermezian says, in a statement.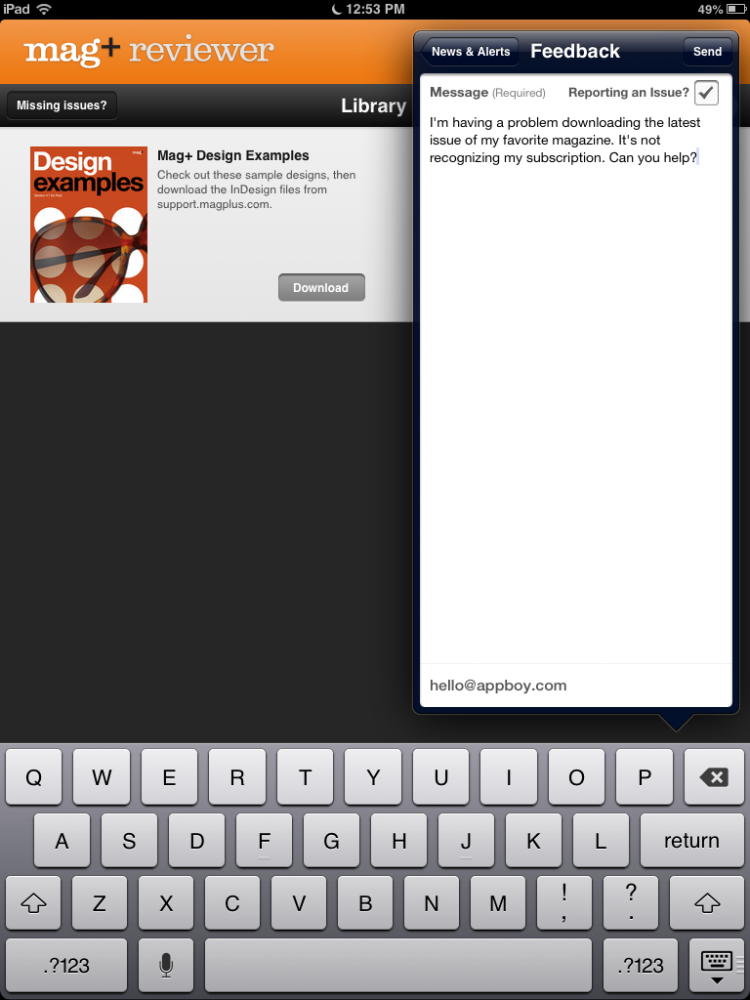 Benefits of the partnership for businesses include a host of tools that help monitor customer activity and track in-app behaviors.
Publishers will now be able to minimize negative app store reviews by using an in-app customer support tool, automate marketing efforts to reduce time spent managing specific campaigns and promote engaged readership via push notifications, in-app messages and email.
Businesses can then use specified data to further their efforts to convert passive users into paid subscribers through targeted offers and upsells.
"By bringing sophisticated marketing tools to mobile, the platform empowers digital publishers to derive more value from their apps," says Haney.