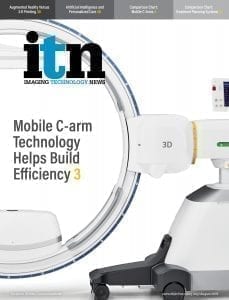 New Jersey-based Wainscot Media announced this week that it has acquired a pair of B2B healthcare industry magazines from Scranton Gillette Communications for an undisclosed sum.
The 8x frequency Imaging Technology News and bimonthly Diagnostic and Interventional Cardiology, both of which trace their origins back to 1961, will join a Wainscot portfolio consisting of several dozen healthy living, luxury lifestyle and regional magazines, as well as the fashion industry B2B titles Earnshaw's and Footwear Plus, which it acquired last May.
Both magazines will retain their existing staffs and remain in place in their Arlington Heights, Ill. offices following the sale, Wainscot says, continuing to report to VP and group publisher Diane Vojcanin, who is joining the company from Scranton Gillette.
The acquisition represents a return to medical publishing for Wainscot CEO Mark Dowden, a former longtime exec at Dowden Health Media, which was acquired by Lebhar-Friedman in 2006. Months after that sale, the Dowden family reacquired the company's four consumer-facing regional magazines, New York Spaces, Bergen Health & Life, Monmouth Health & Life and Morris Health & Life, forming Wainscot Media, which Mark Dowden took over as president before rising to CEO in 2016.
In addition to its various regional healthy living titles, Wainscot counts several major New Jersey hospitals as custom publishing clients.
"The deal is a natural outgrowth of our medical publishing heritage," said Dowden in a statement, adding that Wainscot was "impressed by the recent growth trajectories" of both titles and lauding their commitment to audience engagement and analytics.
Westport, Conn.-based Corporate Solutions represented Scranton Gillette in the sale.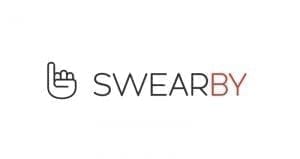 Meredith invests in affiliate marketing
Meredith Corp. announced that it has acquired product recommendation site SwearBy, further signaling the magazine giant's commitment to affiliate marketing as it looks to move a greater share of its revenues away from advertising.
"We see enormous potential in promoting this platform across our network of trusted brands and developing SwearBy into the gold standard destination for products and services women actually want," said Meredith chief digital officer Catherine Levene in a statement, adding that the company plans to incorporate its magazine editors' product recommendations into the platform, which collects revenue via click-to-buy Amazon links to the products its team of editors and influencers recommend.
Meredith says it helped drive over $1 billion in sales to its retail partners through affiliate marketing in 2019, up from approximately $500 million in 2018.
SwearBy founder and CEO Kate Forster Lengyel will is remaining with the site after the sale, taking on a general manager role at Meredith and reporting to Andy Wilson, Meredith's senior VP of e-commerce and paid products.
---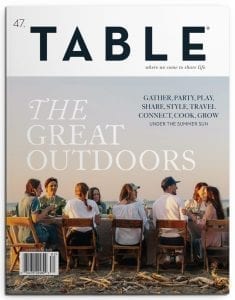 Table magazine sold to editor-in-chief
In Pittsburgh, Table magazine founder and publisher Christina French has agreed to sell the 14 year-old foodie title to Keith Recker, who joined as editor-in-chief in August, and Justin Matase, associate publisher of the Pittsburgh City Paper, according to multiple reports. Terms of the deal were not disclosed.
A quarterly, Table claims a circulation of 30,000 copies per issue, according to its media kit, about two-thirds of which are mailed to subscribers, with the remainder split among retail outlets and distribution at various events.
Next Pittsburgh, which spoke to Recker and Matase, reports that the new owners intend to build out the magazine's digital and events business while maintaining its quarterly print schedule.
"One of the things that drew us to Table is the strength of that Table magazine brand and the foundation built by Christina French," Matase told Next Pittsburgh. "She's such a pillar in the food and beverage community with the work that she did, and people really have a strong positive association with the brand."