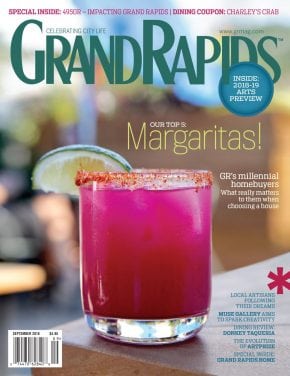 Detroit-based Hour Media Group continued its nearly two-year-long regional magazine shopping spree this week, snatching up 38-year-old Gemini Publications, also based in Michigan, from longtime owner and publisher John Zwarensteyn.
Included in the sale are the monthly Grand Rapids magazine, the weekly Grand Rapids Business Journal, and Michigan Blue, a lifestyle title which publishes six times per year.
The deal—the terms of which were not disclosed—is the latest in a string of acquisitions for Hour Media Group, following last year's purchases of Atlanta, Cincinnati, Los Angeles, Naples Illustrated, Orange Coast, Palm Beach Illustrated, and Pasadena magazines in three separate transactions. Altogether, Hour Media now publishes more than 132 magazines and custom titles and produces 65 live events around the country, including through its corporate subsidiaries in Alabama, California, Florida, Georgia, Minnesota, New York, and Ohio.
"These brands have established a strong presence and earned respect in the West Michigan market, and as with all our regional products around the country, our goal is to first serve our local markets," said Hour Media president John Balardo in a prepared statement.
Although prior acquisitions by Hour Media have been met with layoffs and staff turnover—most notably last March's purchase of Atlanta, Cincinnati, Orange Coast, and Los Angeles from Emmis Communications—the company maintains that Gemini Publications staffers will remain based at their current location in Grand Rapids.
"I am proud of our history, proud of our great customers and employees," added Zwarensteyn, who is retiring from publishing to pursue other interests. "I am especially proud that we have continued to provide solid, ethical journalism in an era where journalism is under attack."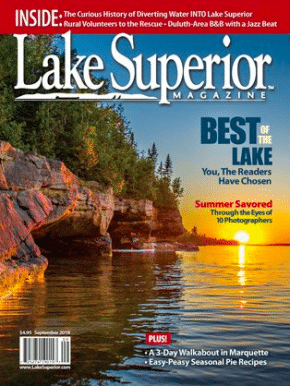 Elsewhere in the Great Lakes region (about 600 miles to the Northwest, to be exact), another long-running regional glossy changed hands this week.
Duluth, Minn.-based Lake Superior magazine has been sold to BusinessNorth publishers Beth Bily and Ron Brochu by Cindy and Paul Hayden, who had owned the 39-year-old bimonthly since 1984.
New owners Bily and Brochu, who purchased the monthly BusinessNorth in 2010, say that readers of Lake Superior aren't likely to notice many changes to the magazine, "because it already serves its readers well," and that all of the magazine's eight current staffers, including longtime editor Konnie LeMay (as well as BusinessNorth's six employees, who already work in the same building), will be retained.
"The demand for niche publications remains strong," said Bily.
As for the magazine's former owners, the Haydens say they plan to retire after a brief transition period.
"We've thought about retirement in recent years, but we weren't going to until we found the perfect fit," added Cindy Hayden. "Beth and Ron share our passion and we're excited to leave this business in their experienced hands."