M&A Scorecard | January 2009

It took 10 months to shake out, but Reed Elsevier's auction of Reed Business Information ended in December with Reed taking the b-to-b publisher off the block. As one M&A executive put it: "What this decision means is that for all practical purposes, the [big] media M&A market is closed until further notice."
December 2
Buyer: Interweave (Aspire Media)
Seller: Crochetme.com
Sale Price: N/A
Multiple: N/A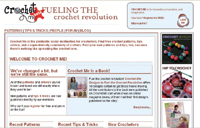 The deal behind the deal:
Craft and arts publisher Interweave—a unit of Loveland, Colorado-based Aspire Media—acquired CrochetMe.com from its developer, Kim Werker, the former editor of Interweave Crochet. Financial terms of the deal were not disclosed.
Unrelated to the sale, Werker, who—without any prior print magazine experience—made the reverse jump from online to print in 2007, resigned as editor of the magazine. Werker will remain with Crochetme.com as a blogger and creative consultant, Interweave said. Interweave later replaced Werker with former News & Observer literary editor Marcy Smith as editor.
Werker launched Crochetme.com in 2004. The site will join Interweave's portfolio of online properties in its fiber craft division.
Our panel says:
"The acquisition is a good fit for Interweave in that it bolsters its print crochet product and that Werker's staying on as a consultant gives the site continued credibility."

December 9
Buyer: TechInsights (United Business Media)
Seller: Sanguine Microelectronics
Sale Price: N/A
Multiple: N/A
The deal behind the deal:
On behalf of its TechInsights business, United Business Media acquired China-based Sanguine Microelectronics, a provider of integrated circuit reverse engineering services and information, for an initial cash payment of $8 million.
An additional payment of $9.5 million is to be paid over a three-year period if performance conditions are met, the company said.
TechInsights, which publishes EE Times, was to add Sanguine Microelectronics to its newly-created services, data and market intelligence group. Other products assigned to that group include Semicondoctor Insights and Portelligent, a provider of product teardowns for the electronics industry the company acquired last year.
The new group is to be led by senior vice president Harry Page.
Our panel says:
"This is UBM's second recent acquisition from China [it purchased Xinhua PR Newswire in November]. I think this complements the new group as TechInshights looks to expand its foothold in technical and market intelligence data services."

December 16
Buyer: Ryan Communications Group
Seller: Advanstar Communications (Dirt Sports, DirtSportsMag.com)
Sale Price: Ownership transfer
Multiple: N/A

The deal behind the deal: As part of a new partnership, Woodland Hills, California-based Advanstar Communications has transferred ownership of Dirt Sports and DirtSportsMag.com to newly-formed Ryan Communications Group, which is led by former Dirt Sports group publisher Jim Ryan.
Advanstar's Off-Road Expo events and Off-Road.com were not part of the deal. Those products will be moved to Advanstar's automotive group, which includes Motor Age, Aftermarket Business and Search-Autoparts.com.
As part of the partnership, Advanstar and RCG will share cross-marketing and promotional opportunities to advertisers and customers in their respective off-road portfolios, the companies said.
As a result, Advanstar merged its automotive and off-road sales teams. Advanstar's Jacquie Parral and Kurt Miller will join RCG.
Our panel says:
"I'm not sure how profitable the Dirt Sports brand is, but perhaps Advanstar Communications is moving these products in order to streamline operations and cut costs. Maybe the brand will live better under another umbrella."

December 16
Buyer: Redwood Collaborative Media
Seller: BZ Media (software test & performance group)
Sale Price: N/A
Multiple: N/A
The deal behind the deal:
Redwood Collaborative Media, a Melville, New York-based b-to-b company, acquired BZ Media's software test and performance group. Financial terms of the deal were not disclosed.
In addition to Software Test & Performance, the group includes the Software Test & Performance and FutureTest Conferences and an e-newsletter called Test & QA Report. The magazine was launched in 2004 and has a controlled circulation of 25,000.
BZ Media president and co-founder Ted Bahr said the company will continue to "focus on its core businesses serving the software development market." Media investment banking advisors the Jordan, Edmiston Group represented BZ Media in the deal.
Our panel says: "Redwood seems like a newer group, so BZ Media must have been impressed with their enthusiasm to serve the market, whether those products are struggling or not."
Buying? Selling? Know someone who is?
Submit M&A related tips and news to associate editor Jason Fell.
Meet the Author
---