Susan Lyne, Ann Moore: Lunch Ladies

Two publishing power brokers to dine in the midst of swirling speculation.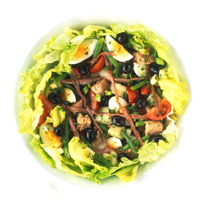 The way things are going, Susan Lyne will need to formally address her near-term plans for employment sooner than she might have planned—perhaps even before she's polished off next week's lavender almond torte with Time Inc. CEO Ann Moore.
The departing CEO of Martha Stewart Living Omnimedia has been at the crest of a swelling wave of speculation (one which FOLIO: started back in November)—and it just may break on top of a lunch she has reportedly scheduled with Moore next week.
Media M&A watchers have kept the Bewkes-helmed Time Inc. spin-off front-and-center for the last eight months or so, which supplanted temporarily rumors of a Moore-Lyne swap, but it seems the planets have realigned. Lyne disembarks from MSLO, Moore calls her up for lunch, and we're repeatedly reminded that Moore's not renewing her contract in 2010.
So far, no word from Lyne on what her next steps are, but if she and Moore indeed meet next week it will be one of the most closely-watched, nicoise salad-fueled power lunches in a long time.
Meet the Author
---