Luke Hayman: Design Trends to Avoid

Designer: 'Don't be a font slut.'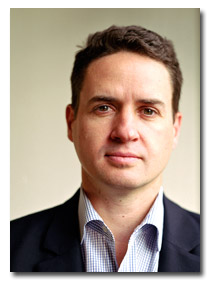 CHICAGO—Luke Hayman, the renowned magazine designer responsible for countless redesigns—Time magazine and Radar among them—gave what amounted to a State of Magazine Design address during a session at the 2008 FOLIO: Show here Monday.
Hayman, who served as New York magazine's design director and currently a partner at Pentagram, outlined a laundry list of design trends to avoid. Here is an abbreviated version.
1. Don't be tempted by color. Designers often make the mistake of presenting pages in isolation, without factoring in the ads that appears alongside editorial pages, rendering the edit indistinguishable.
2. Don't forget to use color. At Radar, Hayman said, he utilizes "controlled color"—but conceded Radar "breaks every rule you can think of."
3. Don't be a font slut. "If you choose the right families, you can express a story with a couple of fonts," Hayman said. "Be monogamous."
4. Pick your battles. New York's annual "Best Of" is the magazine's bestselling issue of the year. "The editor will say, 'Don't [mess] it up. Just make 'Best of New York' really big."
5. Be innovative. Hayman hired a clay artist to do portraits at New York—"eight for the price of one."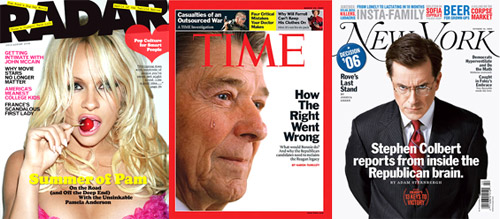 6. Don't go crazy with Photoshop. "You don't always need fancy computer graphics," Hayman said. Hire the right photographer, and the images will Photoshop themselves.
7. Don't use the same illustrators over and over. Varying artists will result in fresh designs and a desired unpredictability.
8. Don't copy others. "But don't worry," he said. "Copy stuff—just don't copy from a magazine on the newsstand right now."
9. Copy yourself, but don't overdo it. Esquire, he said, has made a habit of copying classic covers—such as George Lois' iconic Muhammad Ali cover—from its archive. "They're harming themselves, really."
10. Don't blame the computer. "It's just a tool."
Meet the Author
---