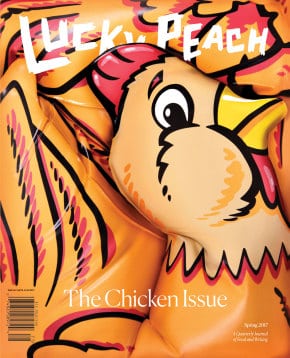 Unlucky news for Lucky Peach readers, as the quarterly food magazine announced in a blog post today that it will fold. May will be its last regularly scheduled issue, followed by a "crazy double issue in fall."
The news, first reported by Eater, became public as staffers learned Monday that their employment will end in May. The brand's fourth cookbook, "All About Eggs," is due out in April.
Lucky Peach was launched in 2011 by The New York Times food critic Peter Meehan and celebrity restauranteur and owner of Momofuku, Dave Chang, in conjunction with McSweeney's.
The magazine started out with a lot of hype — even David Carr was a fan — which it maintained as it transitioned into an independent magazine, and one of the most quirky but trusted food publications on the market (while maintaining its $28 subscription price).
The magazine reported a circulation of 100,000 as well as 720,000 monthly uniques, as of October 2015.