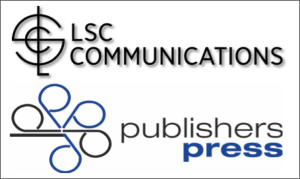 LSC Communications announced today that it has acquired Publishers Press, a printing and digital solutions service based in Lebanon Junction, Kentucky.
According to a company statement, LSC, a global printing and digital provider serving publishers, merchandisers, and retailers, gains access to Publisher Press' web-offset printing, prepress and distribution services for magazine and retail brands from the acquisition.
"With Publishers Press' strong industry reputation, expertise in publication printing and high volumes in distribution and mailing services, this acquisition will be extremely beneficial for our clients," said Dave Cardona, LSC's president of magazine sales in a statement.
Publishers Press, a fifth-generation family-owned company founded in 1866, is home to approximately 1,200 employees in Kentucky, and is considered the fourth largest publication printer in the U.S.
LSC offers e-services, warehousing and fulfillment and supply chain management, in addition to technology services and a consultative approach for clients.
Last month, the company announced that it completed its acquisition of CREEL Printing, a privately-owned offset and digital printing organization located in Las Vegas, Nevada.