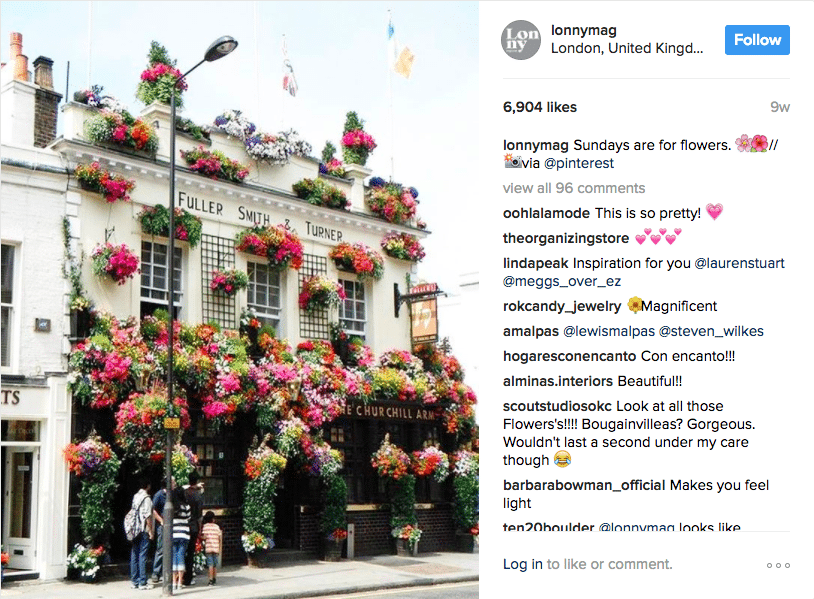 Magazine: Lonny // Instagram: @lonnymag // Social Editor: Briana Gagnier // Photo Credit: Unknown/Pinterest
Number of likes: 6,903 // Number of comments: 96 // Impressions: 80,800
Pro Tip: Source from Pinterest and other social networks to add some diversity to your magazine's aesthetic — but always give credit where credit is due.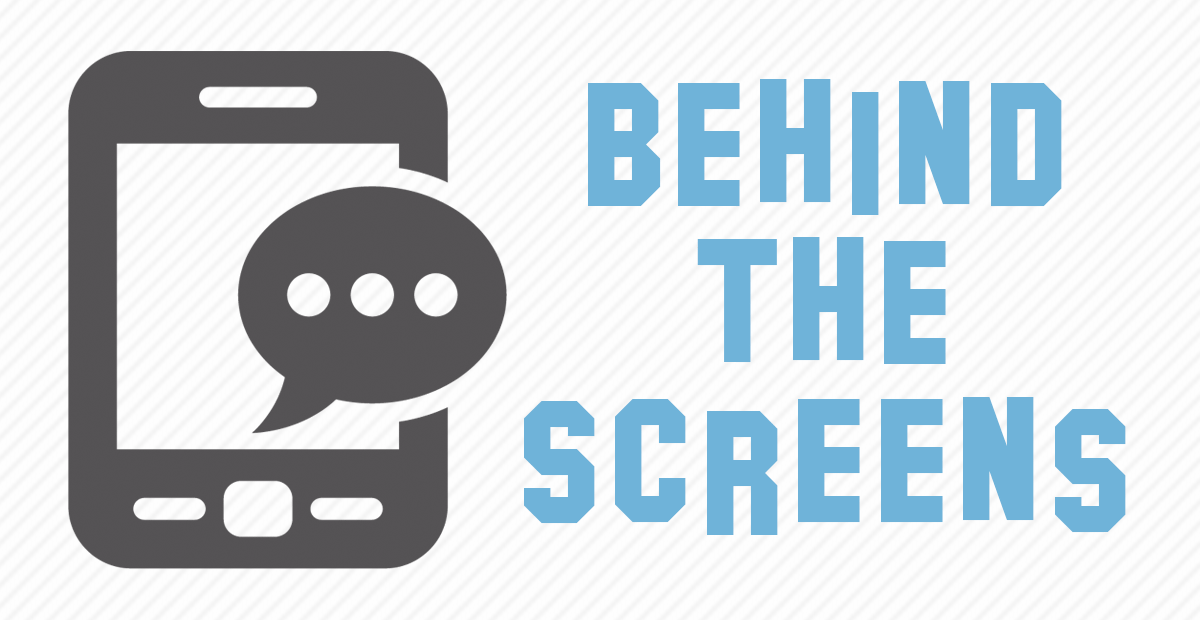 Most of Lonny's Instagram posts are of fresh and contemporary interior designs, giving followers a taste of how rugs and pillows can come together to transform a room into a piece of art. But every once in a while, the California-based digital design magazine — "Your go-to resource for accessible design inspiration" — posts something more inspirational than accessible.
Perhaps that's why this post of the flowery Churchill Arms Pub and Restaurant in London saw more than double the brand's the normal engagement, making it the most-liked Instagram post by Lonny, yet.
"Our followers seem to respond well to dramatic lifestyle and landscape images, and this photo with all of the flowers in bloom really stuck out to me," says Briana Gagnier, photo editor at Lonny, which launched in 2009 and is published by Livingly Media.
The photo was pulled from Pinterest, where Gagnier says it's normally easy to find an image source. However, in this case, Lonny gave credit to the network itself. Gagnier says she would adjust the credit if anyone let her know who took the picture.
"I think this post was successful because it's eye-catching and shareable. If you see something that makes you say, 'wow,' you're going to want to share that with someone," Gagnier says. "And high shareability leads to more engagement and impressions."