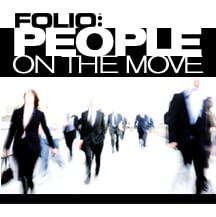 Condé Nast has announced that GQ creative director Jim Moore will be stepping down from his position after nearly 40 years at the magazine.
Moore will be succeeded by GQ Style editor-in-chief Will Welch, effective January 2018.
"I don't know any one person who's had more effect on the way men dress in America," GQ editor-in-chief Jim Nelson told Business of Fashion. "Jim's is an almost mythic influence. When we threw an anniversary party several years back where Kanye West performed live on stage, even Kanye rapped about the talent and legend of Jim Moore."
"I'm sure when you get slightly pushed out of the nest, it's a wobbly feeling — especially for me, it's been my life for four decades," Moore told Business of Fashion. "I'm really excited about staying connected to this but looking out there for other projects."
---
Here are the rest of this week's people on the move…
Forbes Media has announced that Randall Lane (pictured) has been promoted to chief content officer. Lane has served as editor of Forbes magazine since 2011, and will continue as editor in addition to his new role at the company.
Allison Adams has joined SourceMedia as chief subscription officer, the first in the newly created role. Adams previously served as head of content engagement and group publisher at CFA Institute.
Bustle Digital Group has tapped Deb Schwartz as chief financial officer. Schwartz formerly worked as a vice president at Groupon, heading the investor relations function.
Modern Luxury has appointed Patricia Alfonso Tortolani as editor-in-chief of Ocean Drive magazine, its publication centered on Miami and South Florida. Tortolani previously served as contributing editorial projects director at Allure.
Shape has tapped Brooke Ely Danielson as its new fashion and lifestyle director. Danielson formerly served as accessories editor of Vogue.com.
Ron Smith, founder of  S&A Cherokee, has announced his retirement. He will remain as a part owner of the company and member of the management team. S&A has two divisions: S&A Communications, a marketing organization, and Cherokee Media Group, a B2B media and events management company.
Sam Lansky has returned to Time magazine as West Coast editor, overseeing arts and culture out of Los Angeles. Lansky formerly served as co-head of artist marketing, North America at Spotify, and previously as deputy culture editor at Time.
Shaina Mishkin has joined Money magazine, covering real estate. Mishkin formerly worked as an entertainment producer at MassLive.com.