Localytics Launches App Marketing Platform, Secures VC Funding

App analytics firm offers targeted in-app messaging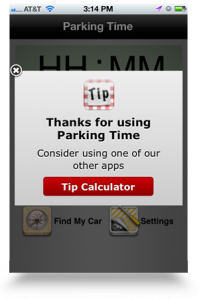 It was a busy Monday for app analytics startup Localytics, as the company announced the launch of an automated in-app messaging product and the investment of $5.5 million after a round of Series B financing.
Integrated with the firm's existing analytics service, the Localytics marketing platform allows app publishers to deliver messages to the user while they are at specific points within their app.
"What we have is a solution to help them nurture and convert their app users," says Raj Aggarwal, CEO of Localytics. "Once they have them, they'll be able to interact with them—with the right people, with the right messages, at the right time."
Timing, Aggarwal says, is key. He offered the example of a customer about to abandon a virtual shopping cart before purchase in an e-commerce app.
"Maybe you want to give them a promotion for free shipping or 10 percent off," he says. "To be able to send that at the moment that they've abandoned the shopping cart is really important, rather than sending it to them a couple days later when they've already forgotten about you."
Early trials have yielded successful results. According to Aggarwal, users are sharing app content 25 to 30 percent more. Participating firms have been able to turn their app users into purchasers as well, reporting a 10 percent increase in conversions.
Along with timing, the testing has shown segmentation to be critically important in maximizing the effectiveness of the platform. Aggarwal stresses the role of underlying analytics in developing and distributing fully customizable messages.
"The marketer or the app publisher knows their audience best and has some hypotheses in mind about what should work," he says. "But they don't have the ability to test those hypotheses. So they're the once creating the content of the messages and putting them out there. We'll tell them 'Hey, this is working very well,' or 'This is not working.'"
The app marketing platform is currently available as a free add-on to existing analytics plans. Final pricing has not yet been determined.
Localytics also announced that they had secured a total of $5.5 million in Series B funding headed by new investor Polaris Venture Partners, along with existing investors, Launchpad Venture Group, New York Angels and Hub Angels. The Cambridge-based software developer raised $2.5 million in a Series A round in April 2011.
To stay updated on the latest FOLIO: news, become a Facebook fan and follow us on Twitter!
Meet the Author
---