Liz Schimel

EVP/Chief Digital Officer, Meredith National Media Group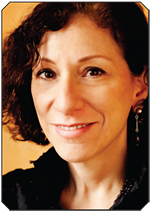 As Chief Digital Officer (CDO) for Meredith, Liz Schimel has built out the company's following to 45 million unique visitors per month. Schimel has achieved this with a one-two punch: 1.) Empower women's role as their household's Chief Digital Device Officer (CDDO) and 2.) Combine Meredith's online and offline marketing strategies.
In just over a year after joining Meredith Corp. from Nokia, Liz Schimel has made tremendous strides in extending the publishing giant's brands across multiple digital platforms.
Schimel starts by asking, "Who is our audience? How do we cater to them? What are the behaviors that drive the optimization for each device? How do we optimize the content itself? There's an entire sale transformation going on. Offline marketing needs to converge with audience movements. This has made a huge difference in our success."
Schimel has accomplished this by bringing compelling content to Meredith's portfolio of websites, such as the addition of Allrecipes.com. Fifteen Meredith brands with special interest titles are now fully functional on iPads and other tablets—including NookColor, Nook Tablet, Kindle Fire and Samsung Galaxy.
Under Schimel's tutelage, Meredith has produced more than 10,000 original videos at its state-of-the-art, high-definition production studio in New York. Applications are a big part of Schimel's vision, as well. The recent and very popular Better Homes and Gardens Must Have Recipes App has reached nearly one million downloads since its December 2011 launch.
Schimel has also spearheaded seven new commerce programs in the past few months, while expanding e-commerce capabilities across several brands.
No CDO today can achieve these impressive results without the momentum of social media. Meredith's brands currently have about two million Facebook fans and 650,000 Twitter followers, and are also embracing emerging platforms such as Pinterest.
"From 2010 through 2012, we aimed to increase the scope of our digital audience—not only for digital opportunities, but to support our traditional circ business," Schimel says.
VITAL STATS: Meredith Corp. Chief Digital Officer Liz Schimel has her eye squarely focused on new opportunities and acquisitions—such as the $115 million purchase of Allrecipes.com early last month, doubling Meredith's digital reach to 45 million.
Meet the Author
---