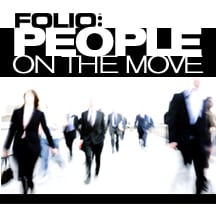 Livingly Media, the San Francisco-based women's lifestyle digital publisher, has promoted Erica Carter to chief executive officer and appointed her to its board. Since its acquisition by aufeminin Group in 2015, the company has seen year-over-year revenues increasing more than 50 percent.
Erica Carter has served as the company's SVP and general manager through the acquisition and has been responsible for its marketing, operations, analytics, and finance functions. She joined the company in 2013 as its first head of finance.
Executives Tony Mamone (CEO and founder), Danny Khatib (COO and founder), and Cleve Pasarell (VP, product) are also stepping down from their roles in a departure that was planned for two years after the acquisition.
Founded in 2006, Livingly Media publishes Livingly.com, StyleBistro.com, Lonny.com, and Zimbio.com. Combined, these sites attracted 14 million readers and served 420 million page views in the U.S. in January 2017, according to comScore Inc.
---
Here are the rest of this week's people on the move…
After operating for eight months without an editor, The Washington Post Magazine has hired Richard Just for the role. He was previously editor at The New Republic, Newsweek, and National Journal. Just replaces Lynn Medford, who retired after 15 years at The Washington Post and six years as editor of its magazine.
Glamour has named former Essence top editor Angela Burt-Murray its new deputy editor, reporting to editor-in-chief Cindi Leive. Burt-Murray served as editor-in-chief of Essence before stepping down in 2010 to co-found Cocoa Media Group. Prior to Essence, she was executive editor of Teen People.
Playboy Enterprises has announced three new appointments to its editorial team. James Rickman has been appointed to the position of executive editor at Playboy; He joined Playboy in 2015 from Paper, where he served as managing editor. Leila Brillson has been named executive editor of Playboy.com. Brillson most recently worked as a consultant for Hearst's Snapchat Discover channels. She was also VP of digital at Nylon and was entertainment director at Refinery 29. Chris Deacon has been named creative director of Playboy Enterprises. Deacon has been the art director at brands such as Time Out New York, Shortlist, Metropolitan, NME, Total Film, Loaded, and InStyle. He joined Playboy in 2015 and most recently served as art director.
Kevin Craig has been promoted to SVP of AMG/Parade's Newspaper Relations Group. Most recently, Craig served as VP in the Newspaper Relations Group at AMG/Parade.
Hayley MacMillen is joining Allure to direct the site's health coverage as digital wellness editor. She served most recently as sex & relationships editor at Cosmopolitan.com.
Rosie Gray has been named White House correspondent at The Atlantic, a role she takes on just three months after joining the brand as a staff writer covering politics. The Atlantic's editors have also announced that Eliot A. Cohen, who served as Counselor of the Department of State under George W. Bush, will become a contributing editor.
Modern Luxury has promoted Denise Bornschein to associate publisher of Beach Magazine, one of Modern Luxury's several titles covering luxury lifestyle trends in various locales around the country — in this case, The Hamptons. Bornschein joined the brand a little over a year ago as a senior account manager, but brings with her sales experience at Dan's Papers and Hamptons Magazine, as well as the New York Daily News and New York Post.
---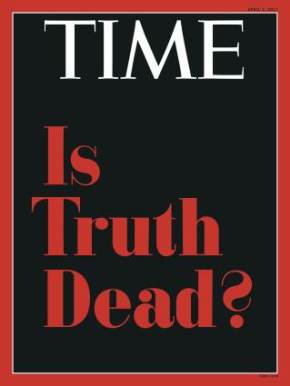 Time magazine has gotten busy with the announcement of 12 promotions and eight new hires. The promotions include:
Alex Altman becomes deputy bureau chief in Washington, adding assigning and editing to current responsibilities as a writer and reporter. Altman started at Time as an intern in the London bureau in September 2007.
Julie Shapiro was named senior editor. She's been with the brand for two years. In addition to overseeing enterprise coverage by News Desk writers and leading Time's interactive news team Time Labs, Shapiro will also serve as editorial standards editor for Time Digital.
Mandy Oaklander becomes deputy health editor. In her new role, she will work to expand Time's health offerings and franchises. Oaklander has been at Time since 2014.
Christine Lim was named senior manager, editorial tools. She joined Time as an intern in 2007 and has played a critical role in the continual improvement of our product and technology.
Andrew Katz becomes senior editor, multimedia. He joined Time in 2011 and, along with Paul Moakley, will oversee photo staffing for the news desk and ensure photo training for all reporters.
Brittany Robins was named audience engagement editor for Time, Fortune and Money. Since joining Time last year, Robins' attention to detail and data-driven insights have contributed to Time's record traffic.
Tara Johnson has joined Time as senior producer, photography and visual enterprise. She was hired as an intern in 2014 and became associate photo editor 11 months later. Additionally, she has choreographed some of the most ambitious cross-platform projects at Time.
Mackenzie Yang has been named data and analytics strategist. In her new role, she will work across the News and Lifestyle Groups with a focus on using data to grow the brand's audience and meet business goals. Yang joined Time in 2014.
Olivia Waxman becomes staff writer. Since joining Time in 2011, she has moved to the Time History team as a reporter.
Samantha Cooney becomes associate editor, Motto. She was previously a content producer for Time and Motto, where she has contributed stories on reproductive health, rape culture and victim rights, among many other topics.
Lena Grossman becomes associate partnerships editor, managing day-to-day relationships with the brand's external partners. Grossman has been at Time for just over a year and has been integral in the newsroom as a breaking news producer.
Dilys Ng becomes associate photo editor. She's been a key addition to the Photo team since starting as an intern last July.
Time has also announced the following eight hires, which include:
Alana Abramson joins the News Desk as a news reporter. She was most recently a reporter and researcher on the ABC News politics desk during the 2016 presidential campaign.
John Buysse joins the News Group as audience engagement editor at Fortune. He comes from the Hillary Clinton campaign, where he served as social media strategist (and coined the "Love Trumps Hate" slogan).
Jennifer Calfas joins the News Desk as a reporter. She was most recently a reporter and social media curator at The Hill.
Jaclyn Gallucci joins the News Desk as a news editor. She was most recently an editor at Facebook and has written for numerous publications over the past 10 years, including the New York Observer and Time Out New York.
Celine Hacobian joins Time as associate audience engagement editor. She comes from Christian Science Monitor, where she managed social media accounts, developed videos and implemented newsletter strategy as social media coordinator.
Aric Jenkins joins the News Desk as a reporter. Jenkins was most recently a staff reporter at Mic and IBT media.
Sophie Rosenbaum joins the News Desk as a news editor. She spent the past few years as a breaking news reporter at the New York Post.
Lisa Marie Segarra joins the News Desk on as a reporter. She was most recently a breaking news reporter at the Record/NorthJersey.com, where she covered politics, national, crime and business news.