Liveblogging/Tweeting the Ellies

Updates from the big magazine gala, minute-by-minute.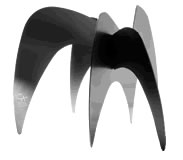 Consumer magazine publishing's elite, and a handful of nosey media news types like me, are gathering tonight at the Alice Tully Hall in New York City for what arguably is the industry's biggest gala: the American Society of Magazine Editors' National Magazine Awards.
Besides the usual cocktail-infused musings and spottings of sunglasses-clad Vogue editor Anna Wintour, there are some interesting stories among the nominees. This year, we have Aperture pitted against Architect and The Paris Review for a general excellence "Ellie" award in the under 100,000 category. In the 100,000 to 250,000 circ. group, we have Garden & Gun and Paste vying for a general excellence Ellie against Foreign Policy, Mother Jones and Martha Stewart Weddings. Wildlife and conservation association magazine Audubon is in the ring, sparring against some perennial winners in the 250,000 to 500,000 circ. category—namely New York, Texas Monthly, W and The Atlantic.
Who will win? Will New York and The New Yorker need a wheelbarrow to cart off a record number of Ellies?
The drama will be thick. Or, maybe not. Either way, FOLIO: will be there live tweeting, keeping you posted on the goings on, minute-by-minute. For those of your with Twitter aversions, we'll be cross posting our tweets here, so keep refreshing this link as the evening progresses.
@foliomag: was nearly knocked down by a photog taking Anne Wintour's picture. Ah, the Ellies cocktail hour… 
@foliomag: National Magazine Awards ceremony getting under way now
@foliomag: nice. @MarthaStewart to present first three awards
@foliomag: Texas Monthly wins best Feature Writing Ellie for "Still Life"
@foliomag: WiFi here is spotty    sorry!
@foliomag: NYT Mag gets Best Reporting for "The Deadly Choices at Mmeorial"
@foliomag: San Francisco takes General Excellence Ellie in the "under 100,000 circ." category, beating out Aperture, Architect …
@foliomag: now Brook Shields to present   she looks great in green
@foliomag: NatGeo wins for best photo journalism for "Shattered Somalia" Congrats!
@foliomag: heavyweights Esquire, Martha Stewart Living, GQ, wired and New York up for best print design. who will win?
@foliomag: Wired gets the Ellie. Chris Anderson: "Design is about science and technology now, big ideas …"
@foliomag: Best print photography goes to Vanity Fair. Somebody get Graydon Carter some water!
@foliomag: showing recap of digital Ellies winners. wish they could have made both ceremonies work together. so many categories!
@foliomag: Mother Jones snags general excellence Ellie in the 100,000 to 250,000 circ. category, beating Garden & Gun, Paste, more …
@foliomag: another gen. ex award coming up: 250,000 to 500,000 circ category. includes New York, The Atlantic, Audubon, W and Texas Monthly
@foliomag: New York handed the Ellie Adam Moss: "You guys are so nice to us."
@foliomag: Marlene Kahan hononred for 30 years w/ASME. standing O.
@foliomag: Kahan: "What's next for me? I'll spend more time to increase awareness for Parkinsons."
@foliomag: ha. New York takes best personal service Ellie for, yes, "For and Against Foreskin."
@foliomag: Tom Papa provides much-needed comic relief. (Thanks over-dramatic voice over guy)
@foliomag: GQ wins gen ex honor for 500,000 to 1 million circ. Ed Jim Nelson: "Means so much to us b/c we know how tough the competition is"
@foliomag: best columns & commentary Ellie goes to Newsweek
@foliomag: The New Yorker's  David Remnick presents Anna Wintour with Hall of Fame award
@foliomag: reviews & criticism Ellie handed to The New Yorker
@foliomag: final three categories coming up: two general excellences, then magazine of the year
@foliomag: Nina Garcia and Sean Avery presents gen ex Ellie, 1 million to 2 million circ.
@foliomag: Men's Health takes it
@foliomag: NatGeo nabs general excellence award for 2 million+ circ category
@foliomag: Magazine of the Year goes to …
@foliomag: Glamour gets mag o' the year. congrats!
@foliomag: Glamour beats out The Atlantic, Fast Company, Men's Health and New York
@foliomag: 10:10 p.m. signing off from the Ellies. g'night
Meet the Author
---