LinkedIn Buys Bizo for $175 Million

Deal allows LinkedIn to help brand marketers better target and measure leads.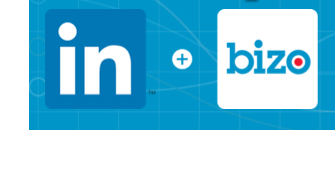 LinkedIn announced today that it's acquiring San Francisco-based Bizo, a marketing technology and lead-gen platform oriented specifically toward b2b marketers.
The deal, 10 percent in stock and 90 percent in cash, is valued at $175 million and expected to close in the third quarter.
LinkedIn says it will integrate Bizo's Media Solutions and Multi-Channel Nurturing products, but not its data solutions business.
Bizo launched in 2008 and for LinkedIn, the deal gives it another way to target and measure b2b marketing campaigns across its network.
The acquisition also follows LinkedIn's recent purchase of Newsle, a social-based startup that monitors the web for news stories that include mentions of a person's friends, followers and other contacts.
In combination, the two deals signal LinkedIn's pursuit of marrying more content more tightly to its membership along with expanded services for b2b marketers. The latter is an area that LinkedIn has been particularly focused on—and one that b2b media should pay close attention to.
Earlier this year, LinkedIn made moves to boost its ability to measure content effectiveness with the launch of two content marketing tools—Content Marketing Score and Trending Content—and the Bizo deal could be considered a step in that same direction, bolstering LinkedIn's ability to measure how well sponsored content engages members and who's exactly engaging with it. 
"Our ability to integrate their b2b solutions with our content marketing products will enable us to become the most effective platform for b2b marketers to engage professionals," says Deep Nishar, LinkedIn's senior vice president of product and user experience, of the deal.
Meet the Author
---