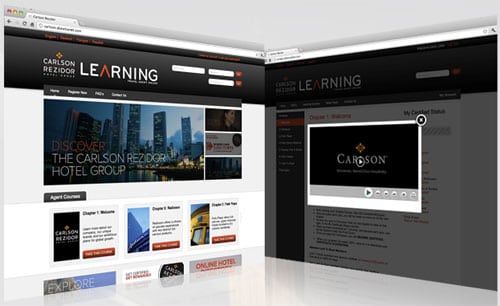 Publishers have lately been discovering the benefits of online educational content as a new or reinvigorated revenue stream. Some are leveraging the platform as a consumer-facing product on a pay-per-view or subscription model. Others, like Northstar Travel Media, are instead using it as a major component of their custom advertising solutions.
See Also: Why B2B Media Companies Should Consider Online Learning
The B2B media company serving the travel, meetings and hospitality industries has been selling online education modules to sponsors and advertisers for about three years now, but recently switched to the Thought Industries online learning platform in an effort to scale up with new features, more back-end integration and more clients.
The company, like others, has made a major push this year to bolster its marketing services group, expanding the team and its tech infrastructure.
Roberta Muller, Northstar's senior vice president of product development, says the custom branded education portals work particularly well as a sponsorship vehicle because clients such as visitors bureaus or property owners need to educate travel agents who are booking trips to specific destinations.
"A lot of our customers are looking at ways to educate the marketplace on their products or their destinations," says Muller. "It works really well in the travel sector. I haven't tested it on the meeting planner segment, but i think it could work well there."
Muller says about 20 clients have purchased online education modules so far. All of them are branded, while some are tucked into microsites and others are sold as standalone educational resources.
Muller cites client Hawaii Visitors Bureau as an example: "They take an educational approach to make sure travel agents understand a property or destination really well. We could create a course on the dining or extracurricular activities at a destination, for example. Sometimes there's a certificate at the end of it, or clients are offering rewards now for passing certain courses."
Muller says the marketing services team will either partner with the client on the content and curriculum development or use an in-house or freelance team to produce it. The clients generally provide the video or collateral and other assets.
She declined to offer specific pricing levels, noting that each campaign varies depending on whether the learning module is a standalone piece or part of a larger integrated buy. "We might bundle in social media and a whole print and digital package as well," she says.
From there, Northstar can also integrate the education module with its audience database and/or the client's CRM to drive engagement with specific audience segments.