Lessiter Publications Files Suit Against Three Former Employees For Launching Competitor

Claims ex-managers developed websites, talked to clients while still employed.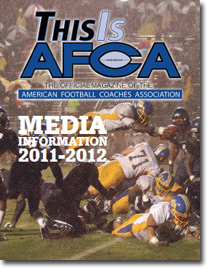 Brookfield, Wisconsin-based Lessiter Publications, publisher of magazines in the sports, equine and agriculture markets, has filed a lawsuit against three former managers who formed a competitive company that took one of Lessiter's largest contract publishing accounts.
The suit claims that former Lessiter vice president of sales Todd Rank, e-media/IT director Paul Margraff and associate publisher Michael Podoll formed Three Cycle Media, developed websites and talked to a Lessiter client about a future publishing deal while still employed at Lessiter.
On June 1, Lessiter says the American Football Coaching Association notified the publisher that it was cancelling its membership contract with Lessiter's Coach and Athletic Director. Soon after, Three Cycle announced it had secured a contract with the AFCA to produce This is AFCA Magazine.
"We don't know what the damages are yet but we will seek damages for sure," says Lessiter corporate director of audience development Patrick Sharpe. The suit charges the former managers with breach of duty, misappropriation of business opportunity, misappropriation of confidential information and interference with an existing contractural relationship.
"We will aggressively and fully defend the claims but legal counsel has advised us not to comment," Rank told FOLIO:.
Lessiter is a 30+ year-old publisher with between $5 million and $10 million in revenue, and magazine circulations ranging from 8,000 to 35,000, according to Sharpe. "This really took out the whole division for our sports group," he adds."The Lessiter Publications Sports Divison has retooled and been at full staff since August 1st with Dave Galuppo serving as its group publisher."
Key Lessiter personnel have now signed non-compete clauses. "When you're a small, family-owned, independent publisher, you base everything on your employees," says Sharpe. "Lessiter just had its 30th anniversary and sent us to Lake Geneva and put us up at a resort to celebrate. Who does that these days? This was a huge hit and cost us plenty in restructuring the organization."
Lawsuits between publishers and former employees are nothing new. In 2008, Entrepreneur Media filed suit against former longtime editor Rieva Lesonsky, alleging she stole the Franchise 500 concept for her startup, Allbusiness.com (the two sides reached an agreement in December 2008 with Lesonsky telling FOLIO: at the time, "This, I believe, goes to show that I didn't steal anything. I feel like I was being bullied by Entrepreneur, which I know other entrepreneurs have gone through. This is just another David versus Goliath story").
Also in 2008, Cygnus Business Media filed a lawsuit against Impact Business Media, a company by a former employee who left with three fellow staffers to launch a competing magazine.
Trade publisher Milo Media, which was originally formed in 2005 by a group of former Cygnus employees, ended up shutting down in 2009 after its own mass defection when six publishers resigned to launch competitive magazines.
Meet the Author
---