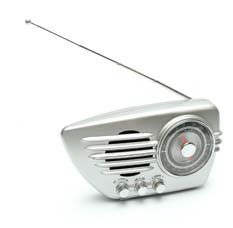 According to a legal complaint filed last week in Indiana Superior Court, the equity partner that pulled out of an agreement that would have had CEO Jeff Smulyan's JS Acquisition buying regional magazine publisher and radio broadcaster Emmis Communications Corp. did so because of a drop in asset values across the radio industry.
The five-page complaint indicates that JS Acquisition entered into a Securities Purchase Agreement with Alden Global Capital on May 24. Under terms of the agreement, Alden was to help finance JS Acquisition's $90.2 million offer to buy Emmis' roughly 37.6 million outstanding shares of Class A common stock and to take the company private. But as JS Acquisition and Alden spent the next several weeks negotiating with a group of stockholders that indicated it would vote against certain amendments to the terms of the agreement, the common stock of other publicly traded radio broadcasting companies "plummeted."
The complaint says that on August 6 and again on August 7 Alden confirmed the new terms of the agreement (an increase of the new notes from 60 percent to 77.5 percent of the face value of the preferred stock and a $3.1 million increase in the original issue discount applied to Alden's original investment agreement) and that the holdout group also subsequently approved. However, by August 20, Alden informed JS Acquisition that it was rejecting the new terms and later said the transaction was made "unattractive" by the "precipitous drop in asset values in the radio industry."
Filed on September 15, the complaint alleges breach of contract by Alden Global. "We entered into an agreement with Alden, believing them to be fair and trustworthy individuals," Smulyan says in a statement. "What we experienced was far different. No one should suffer the same fate at Alden's hands."
A representative from Alden did not immediately return a request seeking comment.