Layoffs at Texas Regional D Magazine

Parent company reduces workforce by 19 percent, cuts salaries.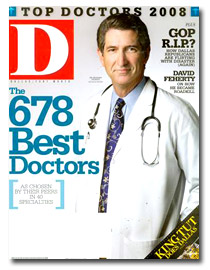 The wave of layoffs that has hit consumer and b-to-b publishers hard in recent weeks is hitting regional publishers, too. The company that owns Dallas, Texas-based D magazine laid off 29 staffers, or 19 percent of its 155-person workforce.
Of the cuts, 14 came from the magazine, executive editor Tim Rogers wrote in a blog post. In the company's newspaper division—People Newspapers, which is majority owned by D founder Wick Allison—15 people were laid off and three newspapers were shuttered. None of the magazine cuts came from editorial.
Remaining employees took a pay cut, Rogers wrote in the post. In an e-mail to FOLIO:, Rogers declined to comment further on the salary cuts, other than to say that it was up to each division manager to determine the percentage.
"We've experienced explosive growth since I came to work for the company seven years ago," Rogers wrote in the e-mail, indicating that falling revenue was the reason for the layoffs. "More important, our projections indicate 2009 will be a lean year. We did what was necessary to keep our company profitable and healthy."
Before the cuts, Allison published 20 magazines—including spinoffs D Home, D CEO, D Weddings and other specialty and custom magazines—and six community newspapers. "After all that growth, we've had to retrench," Rogers wrote in the post.
One more area D will see cutbacks in is freelance budgets, Rogers says. "What that means is I'll be writing and illustrating every story in our February issue, for starters," he wrote in the e-mail. "Expect a magazine focused on every detail of my personal life. Should be a newsstand killer."
Co-founded in 1974 by Allison and fellow University of Texas graduate Jim Atkinson, D has an ABC-audited circulation of 69,550, according to its Web site.
Meet the Author
---