UPDATE: Regionals Rocked by Layoffs

Emmis slashes 7.5 percent, Texas' D, Maine's Down East cut 12 percent.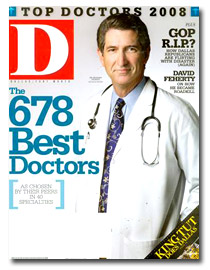 Three regional magazine publishers have reported layoffs.
Texas Monthly publisher Emmis Communications eliminated 91 full-time and 14 part-time positions, or about 7.5 percent of its overall workforce, across its corporate, radio and publishing divisions. Remaining employees will have their salaries reduced by 5 percent.
"Facing the ongoing challenges of a struggling media sector and turbulent economy, Emmis took a series of steps to better position it for shifting global and industry realities," a spokesperson wrote in an e-mail to FOLIO:. The spokesperson declined to say how exactly how many people were let go from the publishing division.
Last November, Emmis slashed corporate salaries by 3 percent for employees who earn more than $50,000 per year, and cut about 29 full-time and six part-time positions from its radio business—or about 4 percent of the overall workforce. In August, the Emmis eliminated 4.5 percent of its workforce—about 40 positions—from its magazine publishing division and lowered remaining employee salaries by 2 percent.
In Dallas, Texas, the company that owns D magazine laid off 12 staffers, or about 12 percent of its overall workforce, executive editor Tim Rogers wrote in a blog post. The cuts were made at D and its ancillary magazines: D Home, D CEO, D Weddings and D Beauty.
The cuts come a little more than three months after the publisher laid off 29 staffers, which at the time represented about 19 percent of its workforce. "When we retrenched in November, we made our cuts based on what we thought at the time was a fairly pessimistic view of how the economy would hold up in 2009," Rogers wrote in the post. "Reality has proven that we were actually not pessimistic enough."
Meanwhile, Rockport, Maine-based Down East Enterprise Inc.—publisher of Down East magazine—said "about a half dozen" employees were laid off as part of a restructuring, or about 12 percent of its workforce. President Bob Fernald cited the a decline in real estate advertising and the company's recent sale of Performance Media LLC, publisher of Speedway Illustrated magazine, as reasons fur the cuts.
About a dozen more employees will have their workweek reduced or be shifted to "independent-contractor status," the company said.
Down East also publishes Fly Rod & Reel and Shooting Sportsman magazines.
Meet the Author
---