Layoffs Hit Penton's Technology Group

Spokesperson: 'Key' promotions to be announced in coming days.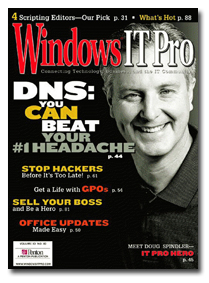 A "handful" of positions have been eliminated at Penton Media's technology group—specifically at its Windows IT Pro, SQL Server, and System iNetwork magazines—a company spokesperson told FOLIO: Monday.
The spokesperson, who declined to say exactly how many staffers were laid off, said the realignment was made in conjunction with Penton's shift to a "market-facing structure." Last month, the b-to-b publisher reorganized around 13 market-focused segments under five umbrella groups: industry; agriculture, food and marketing; lifestyle; technology; and financial services.
In November, Penton combined its print-focused audience marketing, online subscription management and e-mail services groups to form one audience development group.
Along with the layoffs, the spokesperson said a number of people within the technology group were given expanded responsibilities. As part of the company's overall transition, Penton will announce several "key promotions" within the next few days, the spokesperson said.
Meet the Author
---