Layoffs Hit North Jersey Media Group

(201) Magazine publisher, recently purchased by Gannett, will axe about half of its overall workforce.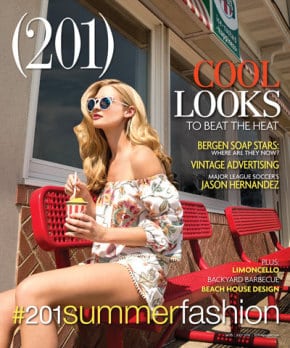 North Jersey Media Group (NJMG), publisher of local newspapers The Record and Herald News as well as the monthly (201) Magazine and a litany of sister-titles, will soon lay off about half of its overall workforce, the company announced today.
The news comes just over a month after USA Today and Asbury Park Press owner Gannett purchased NJMG from the Borg family, which had owned The Record since 1930, for an undisclosed sum.
426 employees across the entire company will receive state-mandated layoff notices by week's end, but according to Gannett East's northeast regional president, Tom Donovan, only about half of them will actually be out of a job. The other half will be placed in "newly defined news and advertising roles." The less-fortunate will be dismissed by mid-November.
The restructuring, according to NJMG, is aimed at further shifting the company's focus to digital media.
"Since Gannett's July acquisition, we have recognized that NJMG must transform even faster to meet the ever-changing demands of readers, advertisers and the communities we serve," said Donovan in a prepared statement. "In response, we are reinventing our newsroom, sales team and other business divisions."
It's unclear at this time just how many within NJMG's magazine group will be affected. The flagship (201) Magazine enjoys a monthly circulation of around 50,000 across Bergen County, about half of which is unpaid, according to data from the Alliance for Audited Media. Those figures have generally held steady for the past several years.
The group also publishes, with varying levels of frequency, (201) Gold Coast, (201) Family, (201) Home, and (201) Bride, as well as a handful of once-annual issues such as (201) Health and (201) Dining.
Representatives for both Gannett and NJMG were not immediately available for comment.
Meet the Author
---